Forklift Safety: New Seegrid White Paper on Forklift-Free Environments
"Driving Safety and Profitability"
Our friends at Seegrid just released a new white paper, "Forklift-Free: Driving Safety and Profitability" which we're honored to have contributed a quote to this year. Per white paper, "Safety is driving momentum for forklift-free environments." Statistics reveal numerous accidents occur every year, providing reason for greater acceptance of forklift-free environments.
Don't believe it? Consider these statistics according to the National Institute of Standards and Technology:
OSHA estimates that there are 110,000 forklifts accidents each year
Approximately every 3 days, someone in the US is killed in a forklift
related accident
1 in 6 of all workplace fatalities in the US are forklift related
We've been advocated greater forklift safety for quite some time. That's why we reached out to manufacturing leaders at Modex for their opinions on safety in the workplace and one of the guiding reasons we developed the AisleCop Safety Gate System to help restrict pedestrian access to aisles when forklifts are in the vicinity. we also work with items such as sensors, rails, automated warning devices, and other traffic management equipment.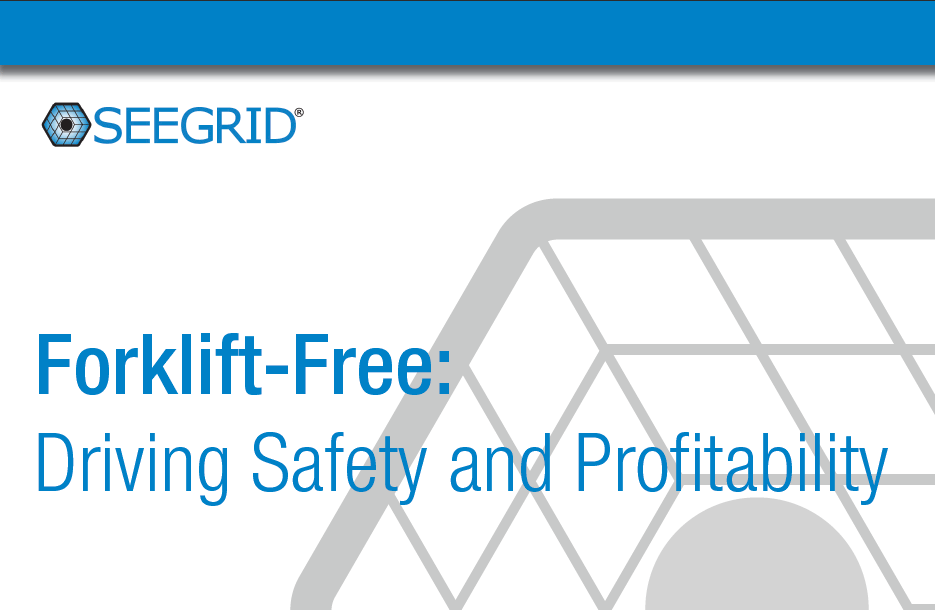 Seegrid's white paper takes safety to the next level, detailing how the implementation of a forklift-free environment for material flow and movement can protect from employee injuries and death, boost lean efficiency, and drive cost reduction.
We encourage you to download this white paper. Here's a link with short registration form for access.
More information on Seegrid's robotic vehicles may be found here.
---
Scott Stone Cisco-Eagle's Director of Marketing. He has over 25 years of experience in the industry.