Visit Cisco-Eagle at Modex 2018
See booth B630 for innovative material handing and safety solutions

If you plan to be among the thousands of warehousing, manufacturing and safety professionals headed to Atlanta in April for Modex, make sure you take some time to visit Cisco-Eagle. We'll be there exhibiting the latest in material handling and safety innovations to help take your operation to the next level.
Why should I attend Modex?
The conference runs 4/9-4/12  at the Georgia World Congress Center, and is the place to be if you're looking for ideas, inspiration and education.
You know why: because it's a competitive world, and you need new ideas. You have to be forward thinking.
You're always out of time. You're pressed to squeeze more out of less. These are the times you need to be thinking of ways to work on your business rather than in your business. The velocity of change in the supply chain world has increased, and will increase more as we move ahead. Manufacturing, distribution and warehousing are changing. To truly move your career and company ahead, you need to adapt. You need to find ways to improve. That's the opportunity Modex can provide you. It lets you see what's coming.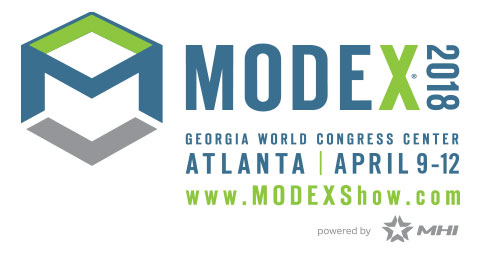 Here are some direct benefits
Modex's website offers an extensive case for attendance. Check it out.
Network with people in the business: You can make new contacts in the industry. It's a great way to develop peers and contacts
Connect with innovative suppliers: You can browse hundreds of cutting-edge solution providers (make sure Cisco-Eagle is on your list). You can find live equipment demonstrations, consult with experts, and identify real world solutions that can help you today – and tomorrow
Get ahead of your competition: Understand emerging trends that will help you out-think and out-produce others in your industry
Learn and grow in your career: There are keynotes from innovators and over 100 free educational sessions you can participate in.
The conference and exhibits are free to attend. You can register here.
Where can I find Cisco-Eagle?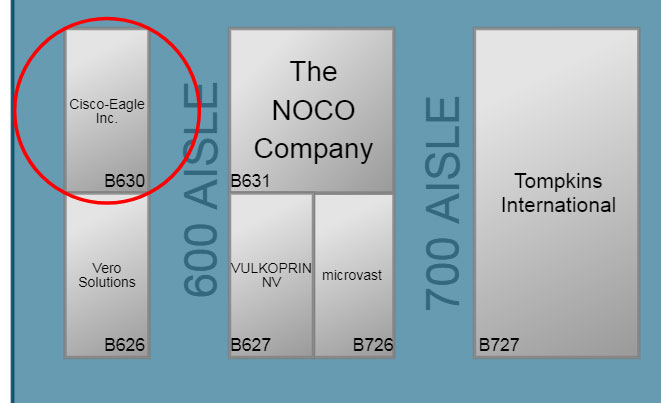 We're at booth B630, which is in the Manufacturing & Assembly Solutions area of the show. Conveniently, we're located right next to the food court, so you can come visit us and perhaps get a snack as you navigate the show. A full floor map can be found here.
What will I see at the Cisco-Eagle booth?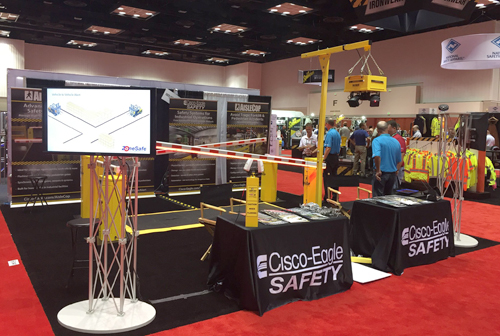 Offerings ranging from automated conveyor systems to high-density storage to safety innovations. We'll have videos and information on a scope of material handling solutions. Our exclusive AisleCop® forklift safety system will be live in the booth so you can see it run and discuss applications. We'll have experts in productivity and safety on hand to answer any questions and discuss your needs. We have solved some of the most difficult material handling and safety problems for virtually every type of company, ranging from large scale distribution to specialized manufacturing.
Can I schedule time with Cisco-Eagle?
Absolutely. We'd love to meet with you. To get started click below to register. We would love to set an appointment to chat with you:

---
Scott Stone Cisco-Eagle's Director of Marketing. He has over 25 years of experience in the industry.