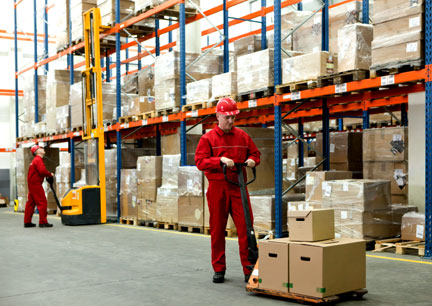 "We need help before someone gets hurt"
The situation is familiar: in a busy warehouse or distribution center, you can have dozens or hundreds of order pickers that walk the floor with carts and clipboards or scan guns to pick orders for shipping. These are usually focused people who have the job in mind. After all, you've probably told them how speed is of the essence – which it is. The problem is that in many or most operations, there are also powered industrial trucks (forklifts, walkies, electric powered jacks) operating in the same space, often in cramped pallet rack aisles. And guess what? They're busy and focused on the job, too.
And these two groups are working the same space, at the same time. It's almost assured that if you have this situation, you've had accidents, or near-accidents — which you may never hear of, until the near-miss isn't a miss at all.