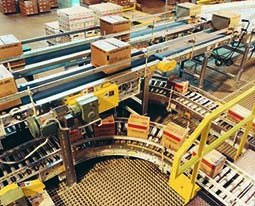 Conveyors, like any capital investment have multiple costs. The amount on your invoice is hardly the last time you'll pay for that conveyor. If a conveyor is correctly specified and designed for future use, significant cost savings can be realized.
The three costs a conveyor system carries:
Initial costs – the easiest to understand and quantify. This is the cost of equipment, installation, and controls.
Operational costs – electrical usage  & pneumatics usage
Maintenance costs – Spare parts, replacement parts, & labor costs
All of these costs are spread over the conveyor's useful life, so a formula that might best express what your conveyor will cost is: TCO (total cost of ownership) = IC (initial cost) + OC (operational costs) + MC (maintenance costs)/ useful life of the system.
Higher initial costs may be recouped in lower maintenance and operational costs over time if the right decisions are made when the equipment is specified and ordered. The initial cost savings can be eaten up by higher operating and maintenance costs, but neither of those is as expensive as a system that cannot do the job it was deployed to do. Long term costs can easily outstrip the initial costs. What are the real, long term costs and what can you do to control them?