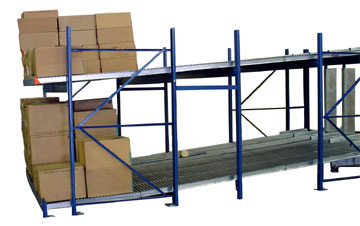 Column flow racking is an innovation designed to present vertical columns of cartons to pickers. It works well for light cartons where flow storage and order picking are desired. You can stack cartons in each lane, allowing for more pick faces in the same space.
Although this system isn't right for every application, it can provide a large number of pick faces for many types of case-picked product in the same space as regular flow racking.
See Column Flow Racking for more details and photos.