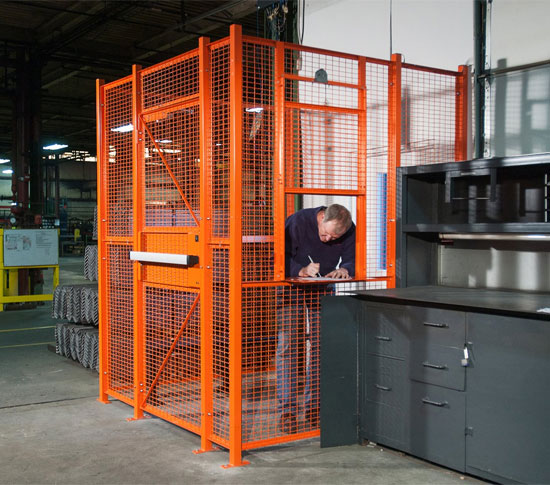 Above: a driver security cage, which allows entry into a dock area door, but restricts access within the facility
It's difficult enough to handle the people who are supposed to be in your plant every day, much less visitors. Even those you invite.
The problem has two components: safety and security. From a safety standpoint, you have no idea how an untrained guest might behave. That guest may not know which machines are dangerous. He may not know to use your specified pedestrian walkways, wear steel toe boots, or stay clear of running conveyors. He doesn't have your safety training. From a security standpoint, guests can be problematic from a number of angles. A plant visitor who has access to storage areas has access to inventory. With even the cheapest of phones now having good cameras and video built in, a guest may photograph something you don't want made public. That guest could also damage something, accidentally or otherwise. There are lots of wrinkles.