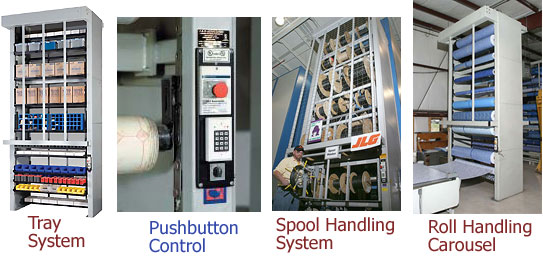 (Videos after the jump)
Vertical Carousels have always been one of the most efficient ways to improve order picking productivity while saving floor space, but they have always been an expensive proposition. Automated carousel systems have their place, and can provide a high return on investment in the right application, but there are lower-volume applications, or specialized operations where a manually controlled vertical carousel may offer the productivity enhancing & space-saving advantages without the higher cost of automation. These carousels are good for operations where it is desirable to minimize forklifts &  ladders usage for a more ergonomic functionality.
So, when is the right time to use a manually controlled system?