Cloud-Based Warehouse Management Software
Simplify implementation & upgrades and lighten the IT load for your WMS system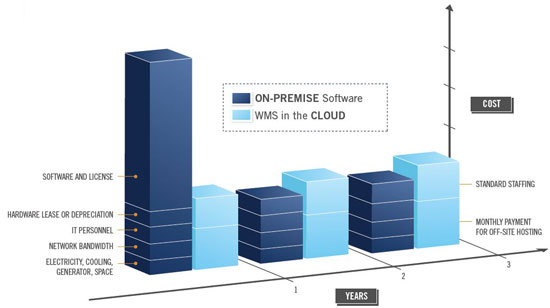 On-premise software is not the best fit for every operation
Is your IT team overloaded? Or perhaps you don't even have dedicated IT resources? Concerned about being able to raise the capital investment needed to install a warehouse management system (WMS)? Does it seem like your software applications are always a version behind? Frustrated with slow system performance?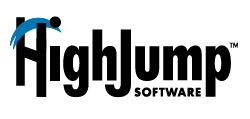 What's cloud computing?
With cloud computing, your WMS vendor hosts the software application and hardware infrastructure for you. You access the WMS via a Web browser and gain the functional benefits of a new WMS without the up-front software and hardware costs coupled with IT drain.
HighJump Software now offers its warehouse management system in a cloud deployment model, eliminating much of the cost and administration time necessitated by installed software. Just like the installed version, HighJump WMS in the cloud provides a foundation of best practices for receiving, put-away/flow-through, inventory management, order processing, replenishment, pick/pack, loading and shipping, as well as the ability to build their own industry-leading businesses processes using our business process configuration tools.
Why use cloud based warehouse management?
Rapid, low-risk installations
No capital expenditure required
No hardware/server upgrade purchases
Disaster recovery services back up your data in case of catastrophic server failure
Instantly reduce on-premise software costs
Upgrades and routine maintenance performed for you by HighJump experts
One simple monthly payment for your IT needs.
You are no longer required to manage hardware vendors, hardware support contracts and insurance on your hardware
For assistance, contact us today.