Containerization Software Systems
Automated containerization helps slash costs at every point in the process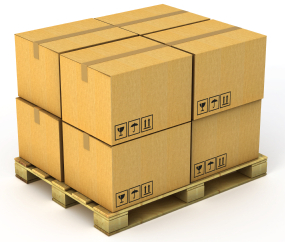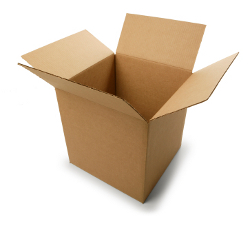 Many companies today face increasingly complicated processing requirements in the fulfillment and distribution of their products.
More complex processing requirements in the fulfillment and distribution of products and orders is an ongoing challenge for many operations. Order profile alterations are driving more full-case and split-case picking. New rules surrounding carton and pallet builds only amplify the complexity. With the HighJump™ Container Advantage working as part of your HighJump WMS, you can construct cartons, pallets, trailers and ocean containers as part of defined and controlled distribution processes.
This solution improves efficiency by selecting the number and size of cartons needed to pack orders for shipment based on each item's dimensional cube, orientation restrictions, stacking factors, weight and compatibility with other items.
Save Money and Reduce Returns
HighJump™ Container Advantage helps you meet complex and ever-changing processing requirements with a smoother, easier transition. Besides saving time, packing materials and containers, this solution reduces operating and transportation costs as well as product damage that leads to costly returns.
Feature: Rules-Based
Rules-Based
Benefit:
Helps avoid mixing the wrong products in the same container
Minimizes packaging material utilization
Improves compliance with legal and safe-loading practices
Reduces product damage
Feature: Multiple integration points
Multiple integration points
Benefit:
Reduces planning time/complexity
Increases flexibility in fulfillment processing
Facilitates pre-manifesting in pick to shipping carton processes
Improves throughput
Feature: Web-based 3D graphical view
Web-based 3D graphical view
Benefit:
Enhances packaging productivity
Improves customer service
Expands visibility of shipment contents
Facilitating Pre-Manifesting
HighJump Container Advantage enables cartons to be manifested before they are picked— eliminating bottlenecks at packing stations. This includes the ability to estimate shipping costs as well as print carrier labels and tracking numbers prior to picking. The results: improved throughput and productivity for your entire facility.
Speeding the Packing Process
HighJump Container Advantage optimizes containers prior to picking, increasing your flexibility in managing overall distribution operations. The ability to quickly sequence and plan complete loads streamlines the packing process and optimizes worker activity. In addition, intuitive, 3-D graphics guide workers in load packing. By speeding the packing process, you are able to reduce labor requirements and re-allocate workers to other areas.