Systems
>
WMS Systems
>
Wave Planning Software
Wave Planning Software
Optimize your warehouse processes with HighJump Wave Planning Software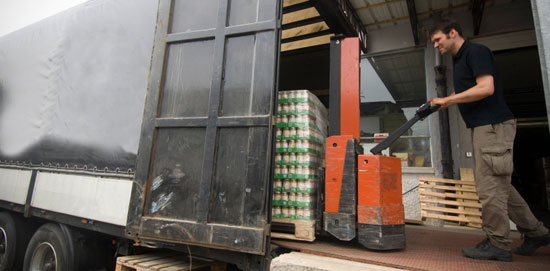 To gain competitive advantage in today's "need it yesterday" marketplace, efficient, accurate and timely delivery of goods and materials has never been more important. This demanding environment requires you to maintain a highly efficient shipping operation while controlling costs and providing the value-added services your customers expect.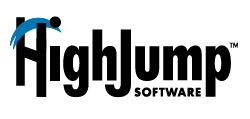 You must optimize truckload planning and wave picking while you reduce shipping costs. These are often contradictory goals. And all the while you are burning minutes.
Wave picking software systems
Wave Picking is an application of a Short Interval Scheduling, which assigns the workload into intervals (waves). This scheduling lets you coordinate simultaneous activities to complete the work in a synchronized and sequential manner.
Wave data includes the workload by order or function (case picking, repack picking, pallet movement, pick position replenishment, packing, etc.) providing you with the information to calculate staff requirements and assign staff by function, with the expectation that the work in each function, within each wave, can be started and be completed at about the same time. This kind of efficiency is critical to a modern shipping facility.
Wave Picking Benefits:
Increased throughput, facility-wide, and function-specific
Picking efficiency optimization
Shipping option control is increased
Planner productivity improvement
Streamlines overall workflow
How do you get there?
HighJump Advanced Fulfillment Application presents a user-configured view of available orders for planning truckloads or pick waves, including assignment of warehouse staging locations, dock doors and shipment drop sequences. Once loads or waves are planned, HighJump Advanced Fulfillment Application provides control over pick release staging and shipping, and manages last-minute changes with ease.
Features

Benefts

---

Consolidation and sequencing of multiple orders into truckloads or waves

Improves facility throughput
Improves pick efficiency
Offers greater control of shipping options

---

Real-time updates of total weight and volume, and other metrics related to a wave or shipment

Facilitates decision-making with instant summary statistics
Reduces exceptions
Helps avoid costly mistakes

---

Configurable to your exact needs

Improves planner productivity
Promotes better planning

---

Multiple-user capability

Streamlines overall workflow
Increases throughput

---
Unlimited Flexibility
Of key importance is the HighJump Advanced Fulfillment Application solution's ability to be configured to display the exact information you need in your unique supply chain environment, such as geographic destination or specific delivery docks at the warehouse. Data can be sorted quickly and easily by clicking on column headers. This adaptability provides unparalleled real-time control of operations. You can view and change realtime metrics for views, loads and orders—which are instantly updated whenever data is moved or refreshed. What's more, these metrics can be used to quickly calculate the total weight or volume of an order, load or wave.
By offering a wealth of configuration options, HighJump Advanced Fulfillment Application streamlines the order-fulfillment process with flexibility. When planning truckloads, orders can be grouped and sequenced to help ensure loading in the most efficient drop-off sequence for a multidrop truckload. Multiple segments can be sorted within orders, and the user can view orders going to a specific geographical region without manually sorting through the entire universe of orders. HighJump Advanced Fulfillment Application also enables orders to be grouped into waves and or loads. And unlike many other solutions, this solution is capable of breaking orders across waves-as an order, an order line or a partial line quantity.