Open Book Management Creates Sustainable Bottom Line Results
A look at Cisco-Eagle's open book management culture
By Chris Doyle
What was a grass-roots movement a few years ago has taken on a life of its own.
One company's unique turnaround served as a catalyst to spawn and formalize a business system that has gained wide acceptance and staying power. That company was Springfield Remanufacturing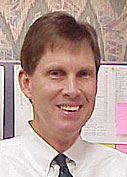 Corporation (SRC). Their approach has since been legitimized by the measurable results of hundreds of other organizations that adopted what has become known as Open Book Management.
Inc Magazine's Editor-at-Large, Bo Burlingame described the first time he met SRC's President, Jack Stack in May 1988. "He was doing a presentation at an Inc. 500 conference in Cleveland. His topic was The Great Game of Business, which was the name he'd given to the management system he'd developed with his colleagues at SRC in Springfield, Mo. The system involved teaching employees the basics of finance and then providing them with all the information they needed to monitor both the company's and their own performance. The term Open-Book Management had not yet been coined to describe such practices, but that didn't keep the conference attendees from recognizing the radical implications of Stack's approach." That fall, Burlingame paid his first visit to SRC. He continues, "There I found the most highly motivated and business-savvy work force I had ever encountered. I met fuel-injection-pump rebuilders who knew the gross margins of every nozzle and pump they produced. I met crankshaft grinders and engine assemblers who could discuss the ROI of their machine tools. I met a guy who worked on turbochargers and ran his area as if it were his own small business."
The outcome was an organization that moved from near death to the creation of a family of a dozen companies nearing $200 million in revenue. The word spread quickly. Stack's book, The Great Game of Business, is a business classic.
Today you can find innumerable books on Open Book Management (OBM) and an annual conference in St. Louis of over a 1,000 practitioners sharing success stories, benchmarking, and bettering their businesses through teaching financial literacy.
How it works
An OBM game plan is not identical for all companies. There are however, simple, common, foundational principals that are key to all who adopt OBM. When we rolled out OBM at Cisco-Eagle, we essentially did so around three elements that we felt made sense, and were natural or instinctive for most people. They were:
Transparency- sharing and explaining financial numbers
Empowerment/Accountability- encouraging associates to act based upon what the numbers suggest
A Stake in the Success- if our collective actions work or don't work, everyone is impacted financially
These are the same principles outlined in a book entitled, The Open Book Experience by John Case. It is a good read for those considering OBM. Our experience has been OBM is a work in progress. The way we go about executing OBM activities has evolved, and changed significantly in some cases.
Let's take a look at how it works using my company as a brief case study. The logic at Cisco-Eagle was the same as SRC, if you want people to act like owners, treat them and compensate them like owners.
1. Sharing Numbers/Scorecards
Our goal was to build a company of business literate associates. Associates who understand income statements, balance sheets, AND cash management. Numbers are shared in a monthly, company-wide meeting (via video and teleconference) facilitated by our President, Steve Strifler. Scorecards are used to share numbers. We do two things. First, we look at how we performed (our actuals) in the previous month relative to what we said we were going to do at the beginning of that month. This is a good measure of our short term forecasting ability. A hint here……..your forecasting will improve dramatically as you move forward. Next, we look at the current month and quarter, and share our new forecast (called an "opinion") for this upcoming period. We then compare that new opinion with our fiscal year plan's monthly numbers. Our fiscal year plan was creating prior to the beginning of the fiscal year.
Why has the forecasting improved? Because all numbers now have owners. Somebody is looking at each category and line item on the Income Statement. This actually becomes fun and competitive. I'm regularly asked about "what" numbers are shared. Are we sharing "everything?". The short answer is yes. If you are going to effectively run a business, don't you need to see "all" the numbers? We do share more than some OBM practitioners. One exception. We do not share individual associates' compensation levels.
2. Empowerment/accountability, or doing something about the numbers
We call these monthly meetings, "huddles". The purpose of the huddle is to share numbers. The huddle is not designed to be a planning session, a performance evaluation, or gripe session. The huddle is fast-paced, rarely going more that 45-60 minutes, once you get the feel for how to facilitate one. Planning sessions occur offline. Individuals, teams, and departments are empowered to deal with plan variances accordingly. Based upon the actions to be taken, they may or may not involve manager or leadership team approval.
Huddles are about identifying variances that will be dealt with offline. Some variances are more important than others. OBM practitioners try to identify one or two "critical
numbers" each year to track. These are more important numbers from a strategic level.
They represent areas identified in your yearly strategic planning process that are most important to your success and what you are trying to do that particular year. Let me give you an example from our learning. In our first effort, we identified two critical numbers, one of which was "gross profit percentage".
As a company, and in our huddles, we paid particular attention to any numbers or line items that would favorably, or adversely impact our gross profit percentage. What impacts GP% that we can track? Certainly the GP% level at which a project or sale is booked. This typically involves the markup established by the sales associate or project engineer. Secondly, did the project come in within budget, or did costs come in slightly higher or lower than anticipated? You know the answer. Well, we began following both of these areas. Again, our critical number was GP%. We set a targeted level company wide and began tracking two metrics:
GP%- GP% at which a project was booked. Was is above or below our target?
Cost Creep- The variance, did it bill at the GP% at which it was booked?
We created initiatives to reach our GP% goals. First, we redesigned the sales compensation schedule or matrix to encourage a favorable GP%. For instance, if an associate sold a project at 25% GP%, she kept 25% of the GP. If it was sold at 26% GP%, she kept 26%, and so on. The results of this small change exceeded our expectations.
Non-sales associate bonuses were handled likewise, tying everyone in the company to our GP% number. Secondly, we began to track and account for job "cost creep". This helped us drive all manner of process improvements. Look at the following list. These are just a few of the areas in which we found cost creep that we were subsequently able to better manage.
All equipment not included in the proposal
Underestimated freight
Ordered wrong part
Duplicate orders
Estimated costs before talking to supplier
Not charging for small customer changes
Sending packages overnight instead of second day
Engineering or installation error
Billing error
The end result was a progressive improvement in GP% over a period of three years. It improved by just over 4 percentage points. Another improvement driven by OBM was management of our total overhead burden.
"Our overhead has fallen approximately 25% over the past 5 years. Half of these results are OBM-driven process improvements, and the balance from moving various overhead costs up to cost of goods sold, based upon an activity-based cost approach. This was achieved without a reduction in personnel, and is a tribute to the commitment to continuous improvement of all of our associates." says Strifler.
3. A Stake in the Success
The last element of open book management is sharing in the rewards. This can take many forms, and is a subject in and of itself. We began with an incentive component for all associates that was tied directly to achieving our company's targeted results. It was eventually modified to be driven solely by our bottom line results. This works particularly well at Cisco-Eagle because we close out our monthly financials within about 10 days. Results and rewards are timely. There are a number of characteristics of effective reward plans. Most OBM authors and practitioners suggest plans should be spelled out in advance, understandable, based upon goal attainment, align everyone to take corrective action, provide a meaningful stake, and preferably involve equity.
A couple of excellent sources for compensation ideas are www.strategies.com, and Jack Stack's book, The Great Game of Business.
In recent years there has been a move towards employee stock ownership in one form or another within the OBM community. We followed that route, choosing an ESOP to create employee-owners. If you are considering employee ownership, visit The National Center for Employee Ownership at www.nceo.org. We have found both the Center, and their National Conference worthwhile.
Our experience has been that business literacy translates into a much more participative culture, and a greater opportunity to achieve our business objectives. Associates not only see themselves as owning and managing "a" business, they are now doing so in "their" business.
Chris Doyle is the Director of Business Development for Cisco-Eagle, located in Dallas, Texas.