Conveyor Education: A Basic Maintenance Checklist
We can help your system be more reliable and efficient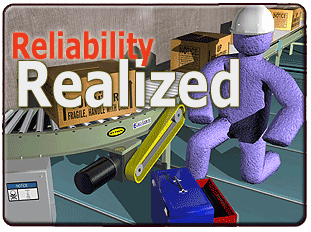 We're compiling a great deal of conveyor-related information, tips and articles into a series of downloadable conveyor white papers.  The first focuses on the basics of conveyor maintenance – what to do, when to do it, and how, in general terms. As the paper says, most conveyors ship with detailed maintenance manuals that will help your staff keep them running at top efficiency. The good news is that conveyors are very tough, reliable machinery. They require maintenance, but for the hours of service and stress put on them, they are remarkably reliable.

Tags: Conveyor, facility maintenance, Factory Automation, Material Handling
---
Scott Stone is Cisco-Eagle's Marketing Director with three decades of experience in material handling, warehousing and industrial operations. He writes on automation, warehousing, safety, manufacturing and other areas of concern for industrial operations.
What can we help you with?