WERC Sets 2010 Annual Conference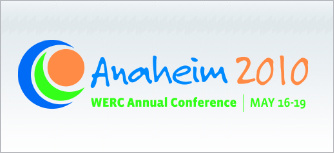 WERC (Warehousing Education and Research Council) has announced its 2010 Annual conference, geared for the needs of warehouse and distribution management. The conference is set for May 16-19, 2010. The WERC conference offers on a strong educational program for warehousing/distribution professionals from long-time to just-starting-out. Practitioners, subject matter experts, industry suppliers and academics freely share their experience and ideas. You'll walk away with new insights on the best ways to optimize resources, maximize productivity and optimize performance. For more information or registration details, visit the official WERC site.
---
Scott Stone Cisco-Eagle's Director of Marketing. He has over 25 years of experience in the industry.
What can we help you with?