Gravity Skatewheel Conveyor Load & Usage Guide
Ideal for many conveying applications: docks, back rooms, warehouses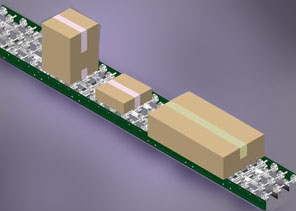 One of the simplest methods ever devised for conveying goods is undoubtedly the skatewheel conveyor, which  can be used in either temporary or permanent installations in virtually any kind of operation.
Skatewheel conveyors have several advantages over gravity roller conveyors:
They require less pitch to convey the product in a decline situation.
Lightweight loads and even empty cartons are moved easily on the skatewheel conveyor because it takes less force to start several wheels in motion than a gravity roller.
Another decided advantage over straight roller conveyor is the natural differential action of skatewheel conveyors.  The product being conveyed maintains orientation while moving on the skatewheel conveyor.  This is especially desirable if the product moves around a curved section. As the load negotiates the curve, the skatewheels provide this differential action just as a tapered roller curve.
Less energy is needed to turn the small wheels of a skatewheel conveyor, and that makes skatewheel good at maintaining the speed of a conveyed product.
Because each wheel turns independently,  skatewheel conveyor is also excellent for curves in a conveyor line.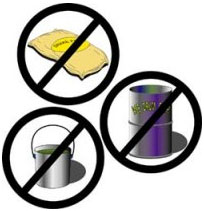 There are limitations when contemplating using skatewheel conveyors in an operation.  Drums, pails, and products with uneven or irregular bottoms will not convey well on skatewheel conveyor — for those, specify rollers.  For best results, the a skatewheel load should have a smooth, solid and flat surface.
The skatewheel conveyor uses a plain ball bearing and should only be used in clean dry environments free of dust and moisture. The size of the product conveyed will also be a factor when choosing skatewheel over roller conveyor.  There should be three (3) axles and seven (10) wheels under the product bottom at all times. Skatewheel capacity is also a factor when considering this type of conveyor.  Skatewheel is generally used in light duty installations.  Wheel capacities for steel and aluminum frames are listed on our website, and should be consulted before specifying skatewheel.
The wheels used in skatewheel conveyors extend above the conveyor frame to permit loads to overhang the unit but it is a good idea not to allow the width of the load to exceed the conveyor width by more than 25%.

---
Scott Stone is Cisco-Eagle's Vice President of Marketing with more than thirty years of experience in material handling, warehousing and industrial operations. His work is published in multiple industry journals an websites on a variety of warehousing topics. He writes about automation, warehousing, safety, manufacturing and other areas of concern for industrial operations and those who operate them.
What can we help you with?