2011 Write-Off for Equipment Purchases: More Lucrative than 2010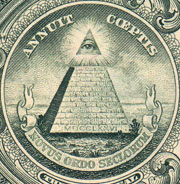 Remember the tax compromise that President Obama signed the law on December 17, 2010? Most of what you saw in the news focused on reinstating and extending tax breaks for individuals, but that isn't the entire story. Largely unreported was the fact that economic stimulus provisions for businesses were part of the deal. In fact, the deal improved the 2010 incentives for capital equipment buyers. This was intended to spur $500 billion in new capital expenditures this year.
What does it mean to you?
Under prior law, according to Hytrol CFO Sherry Stringer, a business could claim an extra 50% depreciation deduction for qualified equipment as bonus depreciation. In the 2011 law, the bonus depreciation is 100% of the cost of qualifying equipment. That's right – the entire cost of the equipment can be written off in the year it's placed in service. Both large and small businesses qualify for the bonus depreciation.
There are some caveats: the equipment must be new (although there are some provisions for quick write-off of used equipment). You must put it into service between September 8, 2010 and January 1, 2012.
After that date, the bonus depreciation is halved. That means that if you're considering a capital expense, 2011 is an excellent time to move.
Note: This information is not to be construed as tax advice. You should consult qualified tax advisers to determine the eligibility of your company and purchase plans. For more comprehensive information, see the IRS Tax Relief, Unemployment Insurance Re-authorization, and Job Creation Act of 2010: Information Center.
---
Scott Stone is Cisco-Eagle's Vice President of Marketing with more than thirty years of experience in material handling, warehousing and industrial operations. His work is published in multiple industry journals an websites on a variety of warehousing topics. He writes about automation, warehousing, safety, manufacturing and other areas of concern for industrial operations and those who operate them.
What can we help you with?