OSHA Safety Violations: The Top 10 for 2011

OSHA has released the top safety violations for 2011. It's not a big departure from recent years, but still worth noting for industrial operations. How many of these potential violations are in areas that are present in your operation? OSHA releases this information in part to allow employers to do the kind of self-inspection and auditing that might help avoid issues.
Most of these violations (and the injuries/costs that accompany them) are preventable.
The 2011 list:
1926.451 – Scaffolding
1926.501 – Fall Protection
1910.1200 – Hazard Communication
1910.134 – Respiratory Protection
1910.147 – Lockout/Tagout
1910.305 – Electrical, Wiring Methods
Obviously, wiring and electrical issues are pertinent to warehouse, manufacturing and assembly operations, where electrical work is frequently done. It's a hazard both to workers on the job, and as a fire hazard.
1910.178 – Powered Industrial Trucks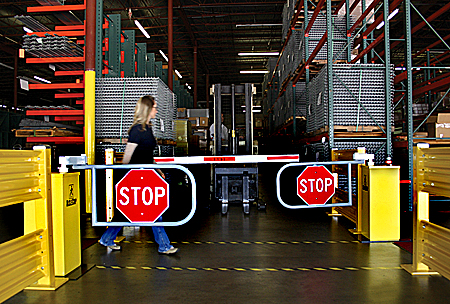 For warehousers, this may be the most pressing of these issues. Forklifts are ubiquitous and quite likely the most dangerous piece of equipment in any operation that uses them. Aside from the sheer number of accidents forklifts cause, they compound the problem by producing an out-sized proportion of injuries. Beyond that, they produce an even more significant number of serious injuries and fatalities.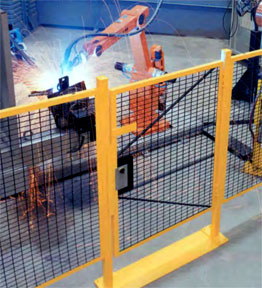 1926.1053 – Ladders
1910.303 – Electrical, General Requirements
1910.212 – Machine Guarding
Many times, operations leave moving equipment such as robots, balers or palletizers unguarded. Machine guarding is relatively inexpensive and easy to install and work around.
So as you look at your operation, what areas could you improve to avoid contributing to this list in 2012?
---
Scott Stone is Cisco-Eagle's Vice President of Marketing with more than thirty years of experience in material handling, warehousing and industrial operations. His work is published in multiple industry journals an websites on a variety of warehousing topics. He writes about automation, warehousing, safety, manufacturing and other areas of concern for industrial operations and those who operate them.
What can we help you with?