Section 179 Depreciation Extended for 2013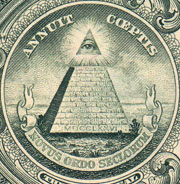 Section 179 has been extended for 2012 and 2013 tax years, meaning that you can retroactively file for 2012 for qualifying capital equipment purchases and receive higher deduction limits. Certain types of equipment qualify for a 5-year depreciation period, while others may not.  If equipment isn't considered "real property" (a permanent part of the structure), it can be classified as "tangible property" and depreciated under 179 for a five year period under the Modified Accelerated Cost Recovery System (MACRS).
Also, the following advantages extend to qualifying new 2013 equipment purchases: $500,000 deduction limit. $2,000,000 limit on capital purchases, and bonus depreciation of 50%. This means you can in essence deduct the full purchase price of qualifying equipment during this tax year.
Essentially, Section 179 tax code allows businesses to deduct the full purchase price of qualifying  products purchased during the tax year from your gross income. See Section179.org or the Govtrack.US web page for more information.
As always, your accountants and finance professionals should be involved in any decision regarding these issues.
Tags: capital spending, depreciation, finance, Section 179
---
Scott Stone is Cisco-Eagle's Vice President of Marketing with more than thirty years of experience in material handling, warehousing and industrial operations. His work is published in multiple industry journals an websites on a variety of warehousing topics. He writes about automation, warehousing, safety, manufacturing and other areas of concern for industrial operations and those who operate them.
What can we help you with?