Insights on 2014 Manufacturing Trends
Thought leaders share trends for a better year in assembly and manufacturing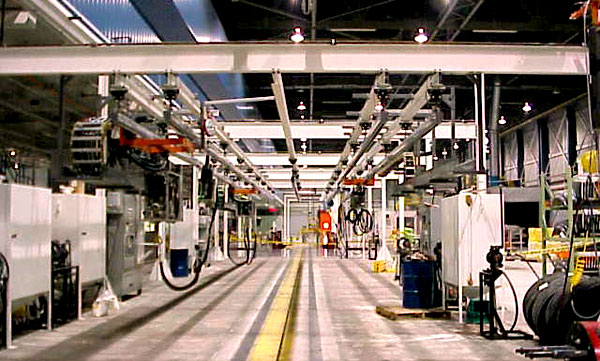 We recently came across a great discussion in the LinkedIn Manufacturing Leadership Community asking for feedback on important manufacturing issues affecting manufacturers and the economy in 2014. Excellent points were raised on technological innovation, skilled worker shortages, and broader human resources and training issues.
We decided to extend the point of that discussion on some of the most important trends the manufacturing industry faces as we enter 2014. Here are insights and responses from ten industry leaders on 2014 manufacturing trends. It's a transitional year, with issues in talent development, the -re-shoring of manufacturing in some sectors, and the forward momentum of technology for manufacturers of all sizes.
"You have to improve technology to improve manufacturing"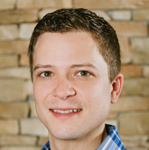 Our take from the recently released IDC Manufacturing Insights report was that it focused on two key points that seem to really stick out through repetition simply of the two words: Operations and Technology. We have written extensively on how investments in improved operations and technology are great ways to improve manufacturer and industrial distribution companies' bottom lines. Additionally, when a company outsources parts of the supply chain and logistics management side to an expert (or any outsourcing provider beyond the core competency of the company), it allows operations to come into focus as there is now time to allow the manufacturer or distributor to invest back into growing the business.
Adam Robinson, Marketing Manager for Cerasis Inc, a freight logistics company and truckload freight broker.
"The challenges of process automation legacy systems and the technical talent drain must be addressed"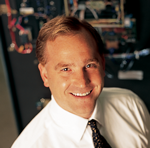 There are two major trends that will impact manufacturing in 2014: The lack of technical skills and a large number of process automation systems nearing end of life. As the baby-boomer generation accelerates its rate of retirement, many critical skills will be lost leaving manufacturers looking for solutions that include ramped-up training, stronger relationships with technical schools and outsourcing highly technical functions such as programing and production maintenance on the most complex manufacturing assets.
The second trend emerging involves the life cycle of process automation systems. In a recent study commission by ATS through Hanover Research, it was estimated that $22 billion worth of process automation systems are nearing the end of their useful life in North America. The end result will be a combination of two types of investment: Investment in new systems or the repair and maintenance of current automation systems. As a production maintenance and repair company, we see a dramatic increase in our services driven by both of these trends. On the skilled labor front, we are being approached by manufacturers struggling with skill labor shortage on a daily basis. And regarding the life cycle of aging production assets, we are seeing more interest from manufacturers to implement a proactive maintenance strategy to extend the life of those critical machines."
Jeff Owens, President of Advanced Technology Services (ATS), a provider of IT managed services.
"Succession and finding new talent are going to dictate success for many manufacturers"

The 1,200 American manufacturers responding to ThomasNet.com's latest Industry Market Barometer survey on their growth and outlook are effusive in describing how technological advances are improving their companies and invigorating their work life. As a result, they are growing, hiring, and increasing their production capacity to meet future demand. These manufacturers say their employees, market leadership, technology, and innovation will help them continue to compete. Nearly seven out of ten (67 percent) will focus on introducing new or innovative products/services this year.
[However], a closer look at our findings reveals a disconnect between the growth of these manufacturers, and their lack of urgency recruiting fresh talent to learn the business before older generations exit. Eight out of ten manufacturers report that Generation Y represents a small fraction of their workforce, and most don't see this changing soon. The findings point to a need for a collective 'succession plan' for the manufacturing sector, starting yesterday.
Eileen Markowitz, President of ThomasNet,  which connects buyers and sellers in industry and manufacturing.
"Speed to market and product innovation are critical"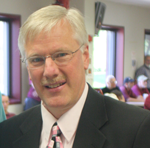 Manufacturing speed will be critical in 2014. As supply chains become more advanced, manufactures need to keep up and develop innovative products quickly that are built to last. Gone are the days of unskilled employees and now employees need to focus on working effectively to drive innovation and generate new ideas.
Michael Engel, Chief Operations Officer at FLEXcon, Inc, an innovator in adhesive coating and laminating.
"Watch for fuel and transport costs to increase the viability of Latin American manufacturing"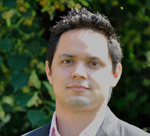 "As labor continues to strengthen in traditional low cost countries, and fuel costs continue to rise worldwide, the total landed costs for goods manufactured in offshore locations will continue to rise. Because of their proximity to the United States, expect Mexico and other Latin American countries to become increasingly attractive as manufacturing hubs given the established infrastructure and reasonable labor rates."
Diego De la Garza, Project Manager at Source One Management Services, LLC
"Form alliances and partnerships with your suppliers – consolidation may be key"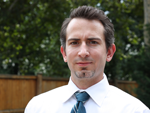 "Manufacturers can look to Apple to see the benefits of developing healthy, partner-like relationships with their suppliers, and the competitive advantages those relationships can provide could be the difference that leads to a successful 2014. As companies look to save money and cut costs, look for them to consolidate suppliers and then leverage the increased spend and deepened relationships to drive savings with the remaining key suppliers."
Joe Payne, Vice President of Professional Services and Diego De la Garza, a Project Manager work at Source One Management Services, LLC, a procurement service provider.
"Take a hard look at advanced technologies, like 3D printing and laser CNC"

In our Digital Fabrication business, one of the most important trends we're seeing is the ability to integrate more and more 3D Printing technology with laser, CNC, hot embossing and other micro-manufacturing capabilities. Our 3D Systems production 3D Printers have evolved to a place that allows us to always pick the best tool for the job. Often any single tool does not give a complete solution to a problem. 3D Printing technology is a welcome addition to our manufacturing toolbox, as it increases the options we can offer our customers. We see this as a significant trend in our industry for 2014 and the future in general.
Mike Adelstein, President and CEO of Potomac Photonics, Inc. of Baltimore, MD a contract manufacturing solutions provider.
"Advanced materials create opportunities for small and medium sized manufacturers"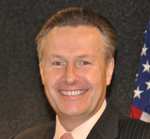 "In 2014, expect an accelerated focus on manufacturing technologies involving advanced composite materials such as carbon fiber, fiberglass and aramid. Manufacturers are calling for production technologies that facilitate their application of advanced composites. Further, economic initiatives at the local, state and federal levels including the National Science and Technology Council's "National Strategic Plan for Advanced Manufacturing" reflect an emphasis on composites.
Right now, there is increasing demand for composite prototype production across diverse markets from aerospace and defense to energy, infrastructure and transportation. What is also especially exciting about the growth in advanced materials is the opportunity this production creates for small to mid-sized manufacturers to participate in cluster partnerships along with the primes in fulfilling major contract awards."
Bill Wahlig, Executive Director and Interim President of the Long Island Forum for Technology, whose mission is to be the premier resource for technology-driven industrial growth through hands-on application of technology, know-how and the forging of strategic relationships.
"Manufacturers will seek practical ways to make the connected factory accessible"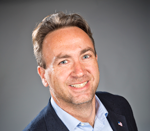 Accessible 4.0 for legacy assets – As any software user knows, a dot-zero release means pain, because you will be throwing away your existing platform and undertaking a major upgrade. That might be possible in the world of software, but it's not going to work for the average manufacturer, who has infrastructure built up over decades. 2014 will see the hype of the Connected Factory becoming a reality for those who do not want to throw away their existing investment, as solutions are created to collect information from manufacturing assets, irrespective of age and irrespective of what type of control system they use.
Mike Granby is currently President of Red Lion Controls, a global manufacturer of solutions for communication, monitoring and control for industrial automation and networking.
Final thoughts – what's next for manufacturers?

What important opportunities and initiatives does your manufacturing organization have in focus for the New Year? We would love to read your feedback and perspective via comments below.
Tags: assembly, Manufacturing, manufacturing technology, reshoring
---
Scott Stone is Cisco-Eagle's Vice President of Marketing with more than thirty years of experience in material handling, warehousing and industrial operations. His work is published in multiple industry journals an websites on a variety of warehousing topics. He writes about automation, warehousing, safety, manufacturing and other areas of concern for industrial operations and those who operate them.
What can we help you with?