Safety in the Workplace: Key Insights from Modex 2014
Industrial safety tips from key manufacturing and logistics experts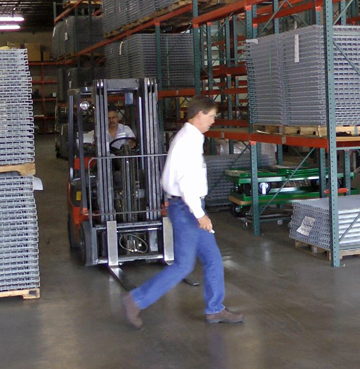 Supply chain expo Modex, held every other year in Atlanta, GA, offers attendees access to the latest manufacturing and supply chain technologies.  More than 800 exhibitors from industry, commerce, and government displayed their supply chain solutions on the 180,000 square foot show floor.
During the show, Cisco-Eagle demonstrated our automated forklift safety system, AisleCop®, a Best New Innovation Finalist for the MHI Innovation Award.  When possible, we snuck away from our booth to tour the floor and connect with some of the industry's leading innovators.
One of the key trends we're seeing organizations emphasize this year is safety.  To get a sense of how manufacturers are handling safety, we posed the following question:
"What are some of the key trends/ways you are seeing organizations shape safety in the workplace this year?"
The following is a collection of responses from industry experts:

Boyce Bonham, Director of Integrated Systems and Controls & J. Mitch Johnson, Director of Systems Development – Hytrol
"We do see in the industry that safety's becoming more of a priority.  People are making a lot more decisions based on safety, not just functionality.  We know companies are getting a lot more engaged in training programs focused on safety and doing regular safety training.  They're also getting more focused on the type of equipment that's going into a facility, including the safety of it.
That's one of the things that's driven our e24 Volt Conveyor.  It's really about as safe a piece of a conveyor as you can get because you do have limited torque, so it's really good for interfacing with employees, whether they're picking along the side of the conveyor or at workstations along the side of the conveyor.
So the e24 has been a big thing.  We've seen a lot of companies going back to their equipment and making safety adjustments to the belt or putting covers over pulleys to avoid getting hair or body parts caught.  People are also having their workers wear high reflectivity vests because there's a lot of action going on in a warehouse.  And they're looking at more of the aisle traffic.  You know, where people should and should not be walking."

Jeff McNeil, Marketing Manager, Gorbel
"We see two major safety trends. I'll start with fall protection. Falls are one of the biggest things OSHA is starting to enforce and it's one of the biggest causes of accidents and death in the workplace. So you got a lot of energy around protecting workers from falls.
From our standpoint, a lot of the customer basis is the same.  They're the same manufacturers and the same people working on assembly in distribution centers, doing service on conveyers. So it means that employees are up 15 to 20 feet in the air with service maintaining their systems.
With our crane products, there's a productivity benefit, but there's also a safety benefit. But trailer tractors are mostly safety. There's some productivity gain, but not a lot. The primary motivation is safety. The other one is in G-Force. With G-Force, that's a servo controlled lifting device, it can be very slow and precise, but it can also be fast. So in applications that are 50 lbs – 150 lbs which operators would usually lift by hand, now they feel like they can keep up with them, but also be very slow and precise.
So, for example, if you're worried about an operator slamming the part on the table, you can program the G-Force so that you don't allow the operator to actually slam the part down on the table. It's one of the only lifting devices on the market that's a combination of automation and using the employee's brain and eyes and that kind of thing. So those are two long answers to your short question."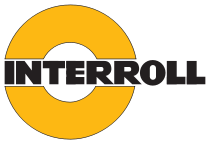 Steve Hankey, Regional Sales Manager, Interroll
"From a worker safety standpoint, customers are looking at making sure pinch points are minimized or eliminated, and they're looking at overall noise in the environment as hearing loss becomes a more prevalent issue.  You'll find that in a lot of parcel/postal distribution centers, there's a desire to reduce noise levels.  So making the equipment quieter and run on demand can be a benefit."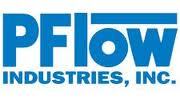 Chuck Cobb, National Sales Manager – Pflow
"At PFlow we are safety driven and have always been the leader in our industry. All of our lifts have security enclosures around them that meet the ASME B20.1 safety code. We guarantee our lifts will meet the required elevator licensing and permitting in every state. That has always been paramount for PFlow to be at the top and a leader in safety.
One of the challenges we face is a lot of the states are requiring different codes that are requiring elevator-type requirements (ex: elevator installers, permitting and inspections).  One state in particular we are required to use retiring cam interlocks where it was not required in any other state.
Numerous individuals are utilizing full height enclosures. The benefit to these enclosures is that they exceed maximum security and excel above the standards."

Kelly Kubisiak, Marketing Manager, Steel King Industries
"Part of our product line includes safety products, specifically guard rail.  We just conducted a safety survey with the help of EHS Today magazine because we manufacture Steel Guard and wanted to understand the importance guard rail has within facilities.  Through that survey, we found that safety is a huge issue at this point and something that presidents of companies and CEO's are very concerned about.  It's definitely something that's a hot topic right now.  It is important to them to protect all assets, people and product, within warehouses and manufacturing facilities."
Final Thoughts
Safety in the industrial workplace is receiving renewed attention, as evidenced by the series of interviews we conducted at Modex 2014.  Manufacturers this year are focusing on such safety concerns as fall protection, security enclosures, warehouse noise control, safety training, and more.
Stay tuned for additional interview excerpts, blog posts, and key takeaways from Modex 2014.
Tags: conveyor safety, ergonomics
---
Scott Stone is Cisco-Eagle's Vice President of Marketing with more than thirty years of experience in material handling, warehousing and industrial operations. His work is published in multiple industry journals an websites on a variety of warehousing topics. He writes about automation, warehousing, safety, manufacturing and other areas of concern for industrial operations and those who operate them.
What can we help you with?