Celebrating Bill Cupps: 40 Years with Cisco-Eagle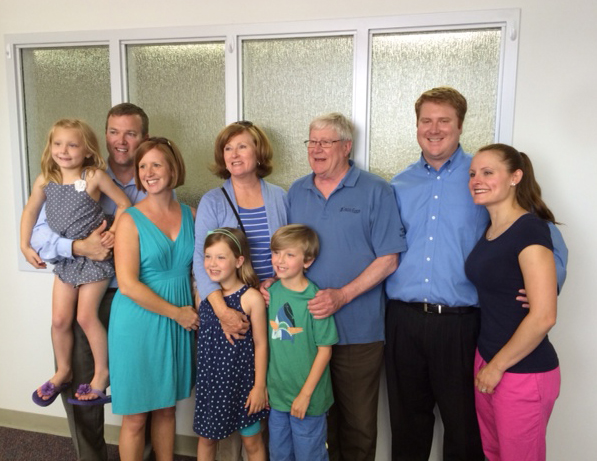 Bill Cupps, Cisco-Eagle's Senior Vice President, reached his 40th anniversary at Cisco-Eagle this year.
We pride ourselves on the fact that people love to work here. Many of our associates have been with the company more than a decade; quite a few have been here more than twenty years. Bill joins Warren Gandall, our founder, as 40-year veterans. This is one of those days when business and family intersect – something that happens often here at Cisco-Eagle.
A cake and well wishes are inadequate to describe how the people at this company feel about Bill Cupps. He has been a friend and mentor to so many people that it's impossible to list all he's done. He joined with Warren in 1974, and since then, their efforts have helped many of us in our careers and lives. His impact on the hundreds of associates who work here now, or who have worked here since he started, can't be overstated.
Working for Bill, you learned how to be gracious and kind, even when hard decisions had to be made. You learned that people work best when encouraged and empowered, not intimidated. You learned to think ahead and focus on details.
Bill and Warren decided in 1999 to change the game at Cisco-Eagle. Looking to the future, they had many options for transitioning the company into the future. They decided that they would transform it into an employee owned company. Everyone who works here owns shares in the company.
At Cisco-Eagle, we celebrate the employment date of every associate. This one is extra special. Thanks for the last four decades, Bill!
More photos from the celebration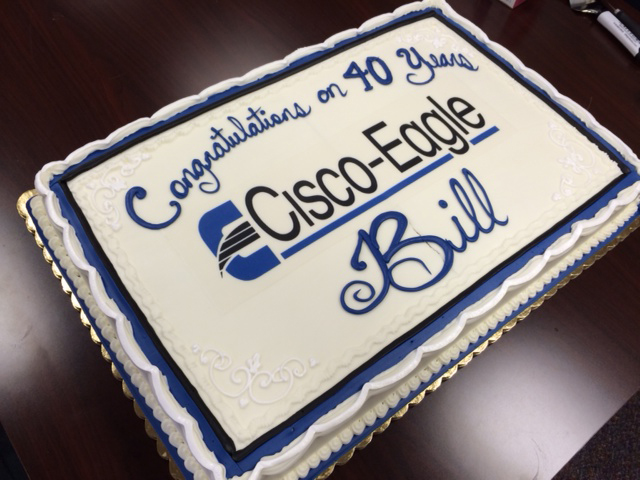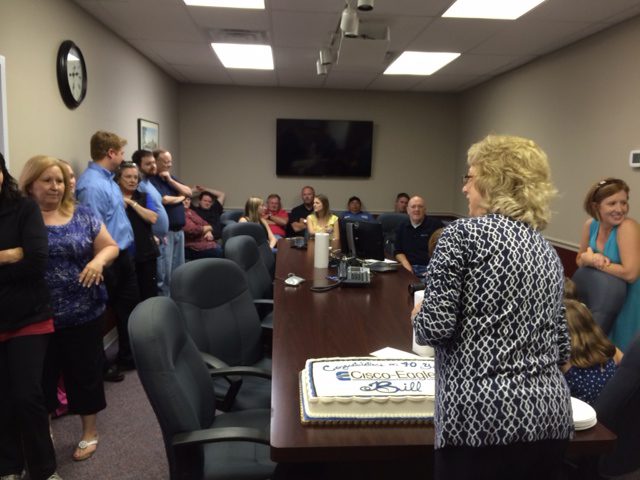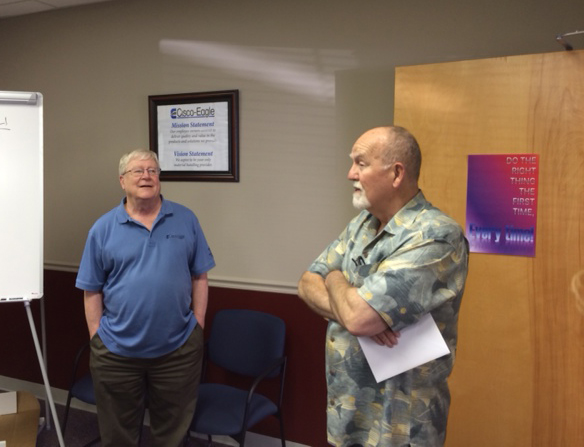 Tags: 40 years, anniversary, bill cupps, Cisco-Eagle
---
Scott Stone is Cisco-Eagle's Vice President of Marketing with more than thirty years of experience in material handling, warehousing and industrial operations. His work is published in multiple industry journals an websites on a variety of warehousing topics. He writes about automation, warehousing, safety, manufacturing and other areas of concern for industrial operations and those who operate them.
What can we help you with?