Cisco Eagle Quarterly Manufacturing Industry News Roundup: Q2 2014
A collection of manufacturing reports, articles, and expert interviews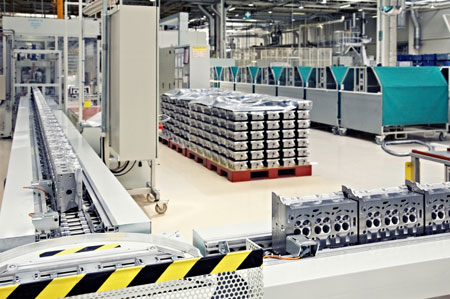 As we wrote in January, the manufacturing sector is undergoing significant changes this year, with issues in talent development, the re-shoring of manufacturing in some sectors, and the forward momentum of new, disruptive, and exciting technologies affecting manufacturers of all sizes.
For the latest in manufacturing trends and topics, we'll be bringing you a manufacturing news industry roundup on a quarterly basis. The following is a collection of manufacturing reports, articles, and expert interviews from Q2 2014:
Manufacturing News Reports
Manufacturing articles
Reshoring Resurgence: Inc. Magazine's June 2014 issue indicates that manufacturing in the U.S. is on the rise and an increasing number of companies are opting to repatriate facilities currently based abroad. According to the "Reshoring Resurgence" article, reshoring offers bottom-line benefits and it's fueled a surge in job creation, among other ecumenical benefits.
How to Prepare Our Companies for the Workforce of the Future: ChiefExecutive.net explores how technology has evolved and outdated industries have waned while emerging sectors have arisen, resulting in innovative ideas, business models, economic growth, and new jobs. According to the article, manufacturers need to rethink their training and education systems to meet the demands of today's tech-focused economy.
Innovation: Still More Art Than Science: Innovation is the theme of the June 2014 issue of the Manufacturing Executive Leadership Journal. The article "Innovation: Still More Art Than Science" offers data from the latest Manufacturing Leadership Council poll on innovation within small and medium-sized companies an explores issues related to the management of the innovation process and the problem of resource constraints.
Expert Interviews
Opening Up Innovation at GE: As GE strives to create a faster, leaner, simpler business structure, Stephen Liguori, GE's Executive Director of Global Innovation and New Models, is using open innovation techniques to help drive a more market-centric, startup culture across GE's global enterprise. In this interview with the Manufacturing Executive Leadership Journal, Stephen Liguori explains how this process works.
How Technology Is Transforming U.S. Manufacturing: The U.S. manufacturing revival is, if anything, more real and more profound than has been acknowledged. The Wall Street Journal's interview with Mark Muro, senior fellow at the Brookings Institute and policy director of its Metropolitan Policy Program, highlights what manufacturers need to know about the technology transformation.
Final Thoughts
As noted above, Q2 2014 thought leadership touches on important trends and discussion taking place in the manufacturing industry, including technology, innovation, reshoring, and more. Are there any blogs, articles, research, or interviews we've left of our list?  Which would you add to yours?
Stay tuned for our Q3 manufacturing industry news roundup.
---
Scott Stone is Cisco-Eagle's Vice President of Marketing with more than thirty years of experience in material handling, warehousing and industrial operations. His work is published in multiple industry journals an websites on a variety of warehousing topics. He writes about automation, warehousing, safety, manufacturing and other areas of concern for industrial operations and those who operate them.
What can we help you with?