Order Picking that Doesn't Pull any Punches
When is it time to add automation to your pick operation?
Automated Pick Dispensers Inquiry
I just got done adding some mobile automated pick dispensers to our website and got thinking about how a fulfillment manager can know when they need to add pick dispensers. So I went out on the internet and found some great info at the website hosted by MHI, an industry organization for material handlers.
Pareto does it again
There's actually a Pareto formula you can apply to your order volume to know when to add
pick automation
. When 20% of your sku's make up 80% of your single piece orders, it's time to automate. The reason is that the volume of those 20% of total sku's is moving at phenomenal rates – rates that if picked manually will slow down your order fulfillment time, especially when you're seeing low piece counts per line item in making up those orders.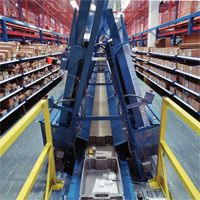 More Interesting info:
The pick rate for these machines is such that replenishing pick supplies can reach up to 2,000 pieces per hour per person
There is minimal labor involved, yet the highest accuracy rate of all other pick methods
Touch order items only once by picking them directly to the shipping container
This method maximizes the number of orders you can complete each day
Very few moving parts mean low upkeep, long service life, and clean operations
These systems are easy to adjust to piece size and easy to add more sku's to
You can achieve a throughput rate of up to 4,000 containers per hour
This method is able to handle a wide variety of products and treat those products gently
Systems controls are pc based with a simple structure – easy to use
Mobile pick dispensers are great for seasonal and promotional order fulfillment as well as maximizing existing pick operations space
Order picking rates significantly improve without hiring more people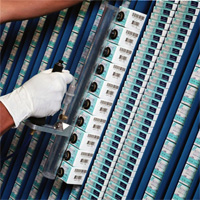 So the next time you feel like your order pickers are running like whirling dervishes trying to get orders fulfilled, take a look at your order sku to total sku rate and see if maybe it's time to automate. More product will go out the door, you'll have far fewer incorrect orders, and your workers will have some sanity again!
Tags: automated systems, dispensers, Order Picking & Fulfillment, picking systems, Time-savings, warehouse space savings
---
Scott Stone is Cisco-Eagle's Vice President of Marketing with more than thirty years of experience in material handling, warehousing and industrial operations. His work is published in multiple industry journals an websites on a variety of warehousing topics. He writes about automation, warehousing, safety, manufacturing and other areas of concern for industrial operations and those who operate them.
What can we help you with?