Lean Warehousing and Manufacturing Roundup
Topics include "fake lean," workstations, and a free online webinar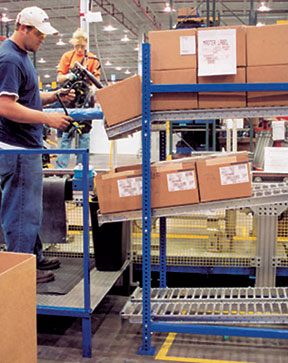 Lean manufacturing has been the rage for some time now, but the process isn't as prevalent in the warehousing and distribution sector. This is unfortunate, because the principle of doing more with less speaks to the very core of warehousing. The reason to go lean in warehousing is to reduce reliance on warehousing. Here is a lean roundup of articles, blog posts, video, and more from around the web.
Video: lean warehousing – a free webinar
This is a one-hour webinar recording offered by Georgia Tech University's Supply Chain & Logistics Institute and Lean Quest.
Anyone who runs a warehousing operation, and who is interested in lean thinking may want to take a lunch break and watch this video. It covers the reasons you may want to go lean, and some of the issues you might have if you do.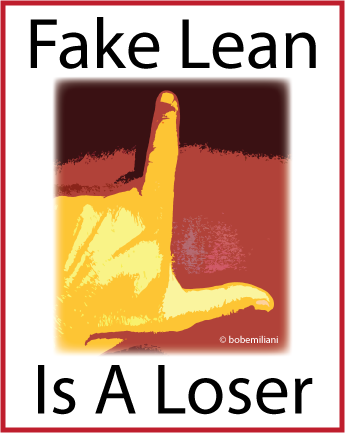 Dr. Bob Emiliani on "real lean vs. fake lean"
Dr. Emiliani's entire blog is worth reading, but this article (and his subsequent books) are excellent reading on how far too many organizations are too focused on the physical and IT aspects of lean, but not the people aspect.
"There is so much Fake Lean out there," Emiliani says, "and so little Real Lean, that one can ask, 'How do we fix the big mistake that so many leaders have made?'"
This subject interested him so much that he wrote a series of books on it.
Utilizing modular flow storage in lean initiatives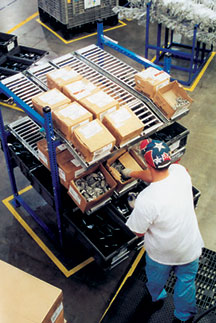 I agree with Dr. Emiliani that the human aspects of lean don't get enough attention, but that isn't to say that the work areas and equipment challenges aren't real – they are. We deal with clients who are implementing lean, and one of the first things you can do to enhance your operation is to use layout and equipment. Unex, one of our excellent supplier partners, has an excellent post on the general idea of lean, and how their innovative flow cell system can be configured to enhance any lean effort.
Unex manufactures a product called flow cell that is highly configurable. It helps reduce reach and travel distances, and can even be mounted on wheels so it is mobile for rapidly changing circumstances in a plant.  This really helps optimize picking access, and can increase rates up to 30%. The idea combines flow storage for parts or cartons and a variety of work station options. These are the types of flexible options that can be added to a lean line relatively inexpensively, even in the event of a significant change to an operation.
See: "using carton flow in a lean implementation for more information."
Also: "The 5S Approach to Workstations" 
More quick hits on lean industrial operations:
---
Scott Stone is Cisco-Eagle's Vice President of Marketing with more than thirty years of experience in material handling, warehousing and industrial operations. His work is published in multiple industry journals an websites on a variety of warehousing topics. He writes about automation, warehousing, safety, manufacturing and other areas of concern for industrial operations and those who operate them.
What can we help you with?