Pop Quiz: The Best Way to Help Prevent a Forklift Collision
When it comes to reducing forklift collisions, whether with people or other forklifts, you have options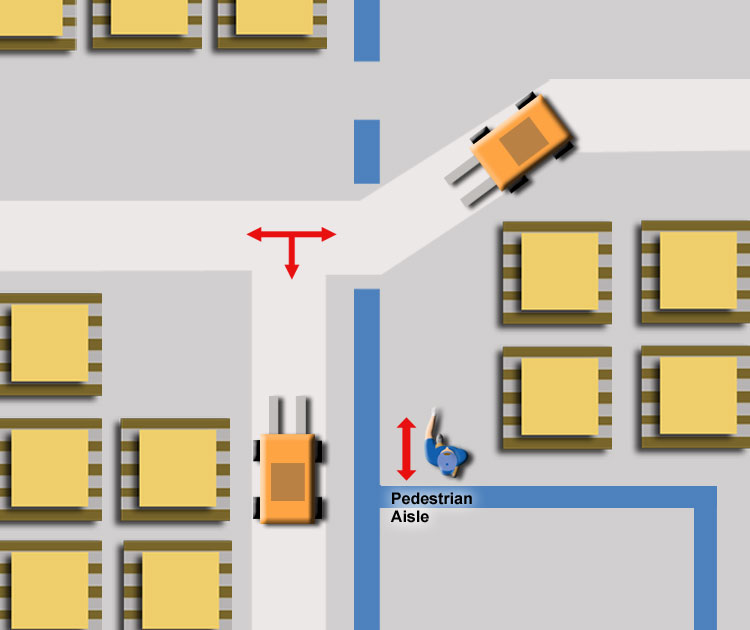 It would be nice if every aisle and intersection, every wall cut-away, every rack corner, were visible. But I've been in these places and seen the difficulty storage or manufacturing facilities endure when it comes to the delicate balance between work velocity, employee safety, and productivity. On the floor of a bustling facility, in those areas where lighting isn't the best, where busy forklift drivers  are sweating to fill orders, you're going to have odd intersections. No doubt about that. This is one such intersection in a real facility. Our traffic management and safety teams use it as an exercise. You have options to help reduce accidents at this intersection…what would you do?

---
Scott Stone is Cisco-Eagle's Vice President of Marketing with more than thirty years of experience in material handling, warehousing and industrial operations. His work is published in multiple industry journals an websites on a variety of warehousing topics. He writes about automation, warehousing, safety, manufacturing and other areas of concern for industrial operations and those who operate them.
What can we help you with?