Manufacturing News Roundup: Q3 2014
Trends in manufacturing from automation to 3D printing to business news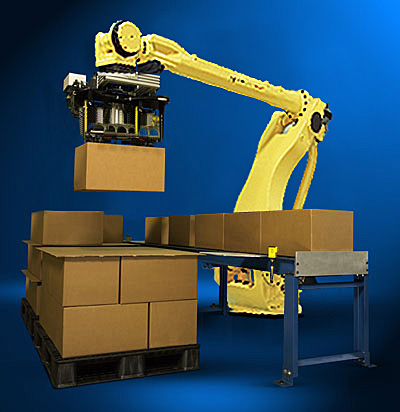 As we wrote in June, the manufacturing sector continues to evolve this year, including technology, innovation, reshoring, labor shifts, and more. To highlight these important trends, research, and discussions, we've begun compiling a quarterly industry news roundup. During Q3, the manufacturing sector experienced continued advancements in technological innovations and steady growth in a variety of areas. The following is a collection of manufacturing reports and articles on various topics affecting the industry from Q3 2014:
Reports
Celebrating Success, Achievement, and Potential of Women in Manufacturing: Research from The Manufacturing Institute and Deloitte, which includes opinions from executives representing automotive, aerospace, defense, process, and diversified manufacturing, shows women can be vitally important to overcoming the talent crisis and addressing the manufacturing skills gap. This is particularly important to Cisco-Eagle, as we have talented and highly productive women in all areas of the company, including top performing sales associates, engineers, marketing, and finance.
Report on Business: Manufacturing ISM's September 2014 Report on Business shows economic activity in the manufacturing sector expanded in September for the 16th consecutive month, and the overall economy grew for the 64th consecutive month. "Outlook is very good," says one survey respondent in paper products. "Demand seems to be growing." However, a respondent in machinery notes "our search continues for good machinists and electrical engineers," indicating manufacturers are still experiencing a skills shortage in some areas.
Canadian Manufacturing Outlook 2014: New research from KPMG indicates Canadian manufacturers are increasingly moving operations "on-shore" in North America, due to rising energy costs and increased inflation in low-cost jurisdictions like China and India.
Articles
Economic Growth & Sustainability
Sturdy U.S. Factory, Services Data Bolster Growth Picture: A Reuters article notes U.S. manufacturing activity hovered at a near four-and-a-half year high in September and factory employment surged, supporting views of sturdy economic growth this quarter. According to financial data firm Markit, manufacturing activity in the third quarter was the strongest since Markit began tracking it in mid-2007, reports Reuters.
The Future of Manufacturing: Efficient, Experimental, Sustainable?: The Manufacturing Leadership Journal's August 2014 issue shows fundamental changes in the way manufacturing operates around the world will transform the global industry in the years ahead. In the issue's feature article, Professor Steve Evans from Cambridge University's Institute for Manufacturing highlights some of the key findings to emerge from a new UK government report on the future of manufacturing.
The Internet of Things (IoT)
The Internet of Things, Robotic Manufacturing, and the End of the World: According to Gartner, the Internet of Things (IoT) "will include 26 billion units installed by 2020, and by that time, IoT product and service suppliers will generate incremental revenue exceeding $300 billion." This article from Manufacturing.net explores the advantages (and challenges) that technology could bring to the manufacturing space in the years to come.
How the Internet of Things Is Transforming Manufacturing: The Internet of Things is significantly changing the manufacturing industry, reports Forbes. The August article goes on to explain how factories and plants that are connected to the Internet are more efficient, productive, and smarter than their non-connected counterparts. In a marketplace where companies increasingly need to do whatever they can to survive, those that don't take advantage of connectivity are lagging behind, according to the article.
Additive Manufacturing/3D Printing
World's First 3D-printed Car to Be Live Printed, Assembled During IMTS: During the International Manufacturing Technology Show 2014 (IMTS) in September, a team led by Local Motors printed and assembled the world's first 3D-printed car, reports Venture Beat. According to Venture Beat, the car was printed in one piece using direct digital manufacturing (DDM), the first time this method has been used to make a car; mechanical components (i.e., battery, motor, wiring, and suspension) were sourced from a variety of suppliers.
Era of Additive Manufacturing in Space Is Launched: As reported in a September Manufacturing Leadership article, the role of additive manufacturing in the distributed production of replacement and new parts took a giant leap forward with the launch of an unmanned space craft carrying a 3D printer to the International Space Station. The Zero-G 3D printer, designed for operation in space by California start-up Made in Space, will be used by astronauts on the space station to fabricate parts and tools as needed, allowing them to avoid reliance on expensive and infrequent shipments from the Earth's surface.
Final Thoughts
As noted above, Q3 2014 thought leadership touches on important trends and discussion taking place in the manufacturing industry, including technology, innovation, growth & sustainability, on-shoring, and more. Are there any blogs, articles, research, or interviews we've left of our list? Which would you add to yours?
Stay tuned for our Q4 manufacturing industry news roundup.
---
Scott Stone is Cisco-Eagle's Vice President of Marketing with more than thirty years of experience in material handling, warehousing and industrial operations. His work is published in multiple industry journals an websites on a variety of warehousing topics. He writes about automation, warehousing, safety, manufacturing and other areas of concern for industrial operations and those who operate them.
What can we help you with?