Now is the Time to Make Tax Deductible Purchases
IRS Code Section 179 information and tips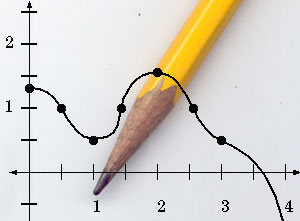 End of the year purchases are often put on hold for next year's budget, but if your tax picture looks like you need to trim some adjusted gross income from your corporate tax responsibilities, you should consider tax-deductible property that will help your business move ahead now and in the future.
What qualifies?
Personal property (equipment) purchases that are tangible parts of your manufacturing, production processes, or an extraction or of furnishing transportation, communications, electricity, gas, water or sewage disposal services. It can be used in research facilities in connection with any of the above activities or for bulk storage in connection with those activities. It cannot be real estate unless qualifying as leasehold improvement property, restaurant or retail improvement property. (See more at: Eligible Property)
Qualifying personal property includes: machinery and equipment, appliances, printers, testing equipment, and office equipment, and even signs. That may include equipment for improving security in your facility, or for providing safer, more ergonomic work conditions for workers.
The deduction value
Once you make sure your year-end purchases qualify, you can take a one time cost value deduction on them. If trading in property toward the purchase price of the new property, your deduction can only be the cash paid for said new property.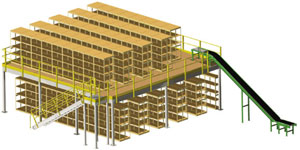 Total dollar limits apply to this deduction category. The upper limit generally is $500,000. If you have several properties such as space saving pallet rack systems, workbenches or workstations you wish to take a deduction on, you may determine how much of each property cost to deduct, as long as the total deduction does not exceed $500,000. There are other rules affecting this total deduction amount (Learn more at IRS.gov: Dollar Limits).
There's a business income limitation, too
Once you've determined what costs you want to use as deductibles, you must then apply the business income limit to your total Section 179 deduction. That limitation is the total taxable income from your business activity. You may only take Section 179 deductions up to that business income total. Any costs not deductible in one year due to the business income limitation can be carried over to the next year (See more at: Business Income Limit).
There are several other factors that figure into the total amount you can deduct, but your tax preparer should be able to guide you through any questions you have. Just keep in mind, now is a great time to add to those deductions – before the year gets away from you.
Note: We are not tax advisers. Always consult a financial professional before making these decisions.
Tags: equipment, Manufacturing, Pallet Rack, Safety & Ergonomics, security & partitions, space saving, tax deductions, warehousing
---
Scott Stone is Cisco-Eagle's Vice President of Marketing with more than thirty years of experience in material handling, warehousing and industrial operations. His work is published in multiple industry journals an websites on a variety of warehousing topics. He writes about automation, warehousing, safety, manufacturing and other areas of concern for industrial operations and those who operate them.
What can we help you with?