Expert Insights on 2015 Manufacturing Trends
Thought leaders share trends and predictions for the year ahead for assembly, manufacturing, and automation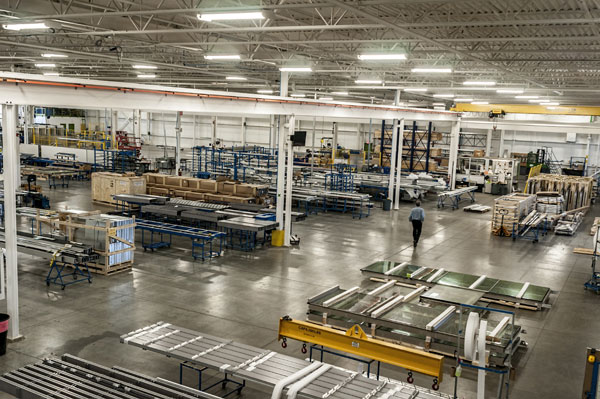 It's an exciting year in the world of manufacturing. With the Internet of Things (IoT) becoming increasingly pervasive and innovations and new technologies paving the way for more efficient, productive, and intelligent industrial operations, manufacturers have the opportunity to continue with the forward momentum the industry experienced in 2014.
The new year brings challenges such as talent acquisition and skills training as Baby Boomers consider retirement and younger workers look to fill the hundreds of thousands of positions left open in their wake. How will manufacturers respond to shifting workforce demographics while maintaining the industry's upward trajectory?
To get a better sense of some of the most important trends the manufacturing industry faces this year (and compare against 2014 trends), we connected with our vendor partners and other industry leading organizations. The following is a look at 10 expert opinions on 2015 trends from manufacturers across a range of industries:
Hytrol Conveyors – 2015 Manufacturing Trends: Omnichannel Solutions & Lean Operations
Growth by Sectors: Omnichannel
"Hytrol Conveyor is a responsive organization. We understand that there are market trends that drive purchase trends and decision-making. We anticipate growth in many sectors in 2015 – parcel and post, baggage, food, beverage and pharmaceutical. While we still intend to maintain a significant customer base in the distribution and warehousing industry, these rapidly growing sectors will be methodically cultivated. As a company, we are focused on providing multichannel solutions in the coming year, and we understand that this is the key driver of growth in the warehouse management market."
Deliberately Lean and Employee-Focused
"Hytrol will sustain lean efforts throughout 2015 by deliberately concentrating on continuous improvement initiatives. It is a huge part of our culture, and these programs represent a significant investment in the business – new equipment, employee training, value stream assessment and remapping ultimately decrease cycle times and further improve the quality of product, lead times and customer satisfaction."
Chris Glenn, Vice President of Manufacturing and Engineering Operations, Hytrol. As Vice President of Manufacturing and Engineering Operations, Chris Glenn is responsible for Hytrol's Technology Center, all manufacturing and logistics operations, as well as the engineering department. His primary focus is on the tactical and long-term strategic initiatives as they relate to manufacturing and engineering within the company. Glenn has been with Hytrol Conveyor Co., Inc. for over seven years and brings more than 20 years of experience in the manufacturing field to his position.
WireCrafters – 2015 Manufacturing Trends: Safety & Security
"Safety and Security have never been as important as they are today. WireCrafters has positioned its offering of security partitions to meet the needs of both the manufacturing facilities and the warehouse and distribution centers. With the economic forecast predicting a strong growth over the next few years, we have increased our manufacturing capacity with both capital expenditures on equipment and on personnel."
Milt Tandy – Director of Sales & Marketing for both WireCrafters LLC and StrongHold Products.
UNEX – 2015 Manufacturing Trend: Reshoring

"One of the biggest trends in American industry right now is re-shoring. As companies continue to bring outsourced processes back to the United States, it creates an outstanding opportunity for American manufacturers. With companies increasingly making parts in house in the United States come the challenges of storing and handling that additional volume. More companies have moved to a just in time manufacturing model and have had to rethink and revamp their storage requirements, labor requirements and in some cases their entire manufacturing process. American manufacturers, specifically in the material handling industry are poised to capitalize on this opportunity in 2015 and beyond."
Brian C. Neuwirth is the Vice President of Sales and Marketing for UNEX Manufacturing, a manufacturer of customized material handling and order picking solutions.
SFEG: 2015 Manufacturing Trend: Universal Automation
"2015 will see continued emphasis placed on Universal Automation in lieu of more common fixed automation. As manufacturers continue to find ways to compete with low cost labor sources a need for more flexible automation will arise, especially in High Mix, Low Volume (HMLV) producers. With the new models of collaborative robots entering the marketplace from manufacturers such as Universal Robots, Fanuc and ABB universal automation will become easier than ever to implement due to
reduced needs for safety enclosures which have historically been required and limited the ability to easily and quickly move robots and automation from one part of a factory to another. Using collaborative robots will allow manufacturers to develop solutions where the robot is able to operate traditional manual machines while working side by side with human counterparts."
Matthew Bush is the Director of Operations at SFEG in Fairview, TN. He has been in operations for over 15 years primarily in High Mix, Low Volume operations, is a Master Black Belt in Six Sigma with a BSME and MBA from the University of Florida and a MA in Industrial Technology form the University of Northern Iowa.
Cognex – 2015 Manufacturing Trend: Increased Robotics & Automation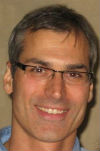 "Every year, Cognex sales engineers work with thousands of manufacturing professionals to determine major trends for the year ahead. There are many trends to watch for 2015 (faster production lines, logistics and supply chain improvement, traceability of more products and components, and higher product quality standards), but one of the more prominent trends is increased robotics and automation.
Advances in 3D machine vision and robot technology will make many manufacturers take a fresh look at adding more automation to production lines.
Many manufacturers are leveraging robot technology to maintain quality and manage labor costs. Today, machine vision has given robots the power to "see" and react to changing conditions. Advanced vision guided robotic systems feature calibration to provide scalable, high-accuracy automated assembly and minimize machine-to-machine variations. There are many benefits to leveraging robotics and machine vision to perform repetitive and potentially dangerous tasks including higher speeds and greater accuracy."
John Lewis is Market Development Manager at Cognex. He's been with Cognex for 11 years and was formerly a technical editor for an engineering magazine. He's been writing about machine vision, factory automation and other technology topics since 1996. He's published hundreds of articles in dozens of trade journals and holds a B.S. degree in chemical engineering from the University of Massachusetts, Lowell.
LIDD – 2015 Manufacturing Trends: Automation, E-commerce & SKU Proliferation
Automation
"Thanks to splashy marketing by Amazon and others, LIDD's clients are asking questions about whether automation has applications in their supply chain and if so, where. Done badly, automation can be a crippling investment that fails to provide the promised performance and burdens P&L statements with heavy depreciation charges. Done right, automation can deliver real cost benefits and ease up human resource needs in the DC. But success doesn't end at choosing the right solution for the right application, automation is a management commitment to thinking through problems in a way they never had to when they could throw an army of people at a problem."
E-commerce

"Unsurprisingly, e-commerce remains a top concern for our clients. We are seeing e-commerce applications grow across the supply chain and folks grappling with how to transform their infrastructure to distribute effectively. Many of our manufacturing clients have moved into providing e-commerce fulfillment operations for their retailer-partners. For these companies, the business processes, technology and materials handling systems are completely alien and the stakes – in terms of providing the right customer service – are high."
SKU Proliferation
"While many supply chain executives understand the correlation between supply chain infrastructure needs and business volumes, they are not as clear when it comes to SKU proliferation. Having spent the past decade letting SKU counts grow geometrically, companies are figuring out how stocking all these items eats up distribution center capacity in a way that simply growing volumes does not. Moreover, many companies don't have sufficient visibility of the costs these new SKUs add to the system nor the contribution to margin – if any – they make."
Charles Fallon, Principal at LIDD, is a supply chain consultant having served clients across North America for the past 16 years. He has worked with clients at all points in the supply chain, from manufacturers to retailers, primarily in the food, pharmaceutical and apparel industries.
SI Systems – 2015 Manufacturing Trend: Improved Supply Chain & Dispensing Technologies
"As e-commerce spending continues to increase, manufacturers have to keep up with the growing pace of the industry. As a result, companies need to draw on better supply chain and dispensing technologies, especially during peak sales periods. SI Systems' Dispen-SI-matic and Mobile-matic assist order picking applications while helping the e-commerce industry quickly deliver products and compete against other companies and with customer demands.

The new patented Mobile-matic  dispensing A-frame can now easily integrate with all major conveyor manufacturers. The Mobile-matic is designed for order picking applications that experience spikes in demand, have a small number of fast moving SKUs and changing distribution requirements. Put it to work dispensing a fast moving product, relieving pressure from manual picking operations and eliminating the need to re-slot additional lanes of SKUs to accommodate increased demand. Because the Mobile-matic does not require the planning, system modifications and major investments typical of other solutions, the Mobile-matic provides a fast return on investment (ROI) and is a cost-effective means to reduce labor, improve accuracy and extend order cut-off times."
Mary Denvir, SI Systems' Director of Marketing, received a BA from the University of Notre Dame and a ME from the University of Miami, FL and has been in marketing for over 15 years.
Cerasis – 2015 Manufacturing Trends: Technology and Innovation & Outsourcing
Technology and Innovation
"3D Printing was the darling of innovative technology in 2014 and will continue to have manufacturing companies look at the technology in 2015. However, in 2015, the major conversations around manufacturing implementing the internet of things will supplant 3D Printing as a focus for manufacturing companies."
Outsourcing

"We will also see a trend of manufacturing companies looking to outsourcing business partners for non-core areas such as hiring third party logistics companies, marketing agencies, and in order to tackle the ever growing skills gap issue, talent acquisition/management firms. There is so much for manufacturing companies to focus on in order to sustain the current revival we are seeing in US Manufacturing and turning to outsourced business partners allows for scale and sustainability."
Adam Robinson is the marketing manager for Cerasis, a third party logistics company offering a web based transportation management system and managed transportation solutions for shippers who primarily ship motor freight (LTL, Full Truckload, Small Package) in North America.
LogisticsMatter –  2015 Manufacturing Trends: Increased Focus on Logistics and Supply Chain Innovations

"Every first class manufacturing operation starts with a well-run Logistics operation and a highly efficient Supply Chain. Technology and Innovation are important for obtaining both. We will see increased use of innovative robotics solutions in logistics, like Amazon's kiva robots. A review and update of regulations will enable the first commercial drone deliveries, and further work on self-driving vehicles like Google's will bring autonomous driving trucks and smaller delivery vehicles closer."
"A final trend for 2015 is Crowdsourced Logistics: companies and private persons will be able to book excess space in cars, vans and trucks to have goods transported at lower costs."
Martijn Graat, Founder of @LogisticsMatter and LogisticsMatter.com, an independent news aggregator and blog on Logistics and Supply Chain.
ThomasNet –  2015 Manufacturing Trend: Talent Acquisition
"American manufacturing is making a comeback. ThomasNet's latest Industry Market Barometer research shows that companies are growing, hiring, and investing back into their businesses to capitalize on what's ahead. But, for the industry to survive, all the fundamentals must be in place, and one critical piece is missing—a robust pipeline of workers.
Our research also shows that manufacturers, dominated by the Baby Boomer generation, are retiring without succession plans. They need Millennials to meet current and future demand, but they don't have programs in place to bring them in. Negative perceptions are compounding the problem, keeping younger workers from this industry. The glory days for American manufacturing could be back again, for years to come, but closing gaps between Baby Boomers and Millennials is ​key​ to making this happen."
Kristin Carty, Audience Outreach Director, is passionate about helping engineers and purchasing professionals to work more successfully by using the free resources on ThomasNet.com. She travels around the country to meet with engineering students at colleges and universities; corporate purchasing departments; and members of purchasing and engineering associations. She especially enjoys helping those individuals who are just beginning their careers to rely on ThomasNet.com throughout

their professional lives.
Before joining ThomasNet.com in 2012, Kristin held several sales positions at McGraw-Hill, most recently as a New Business Campaign Manager.
Kristin earned a bachelor's degree in Business, with a concentration in Marketing and Management, from Monmouth University. She is now pursuing a master's degree in Business with a Finance concentration, also from Monmouth. In addition, she is a Six Sigma Green Belt and an enthusiastic proponent of lean methodologies.
Final Thoughts
Manufacturers across all industries are predicting exciting changes ahead, including lean operations, improved automation, technology & innovation, safety & security, and more.
What manufacturing trends is your organization predicting for 2015? How can you adapt to the coming years of fast growth and change?
Tags: lean manufacturing, Manufacturing, manufacturing technology, manufacturing trends
---
Scott Stone is Cisco-Eagle's Vice President of Marketing with more than thirty years of experience in material handling, warehousing and industrial operations. His work is published in multiple industry journals an websites on a variety of warehousing topics. He writes about automation, warehousing, safety, manufacturing and other areas of concern for industrial operations and those who operate them.
What can we help you with?