What are the Latest Industrial Automation & Robotics Trends?
Expert insights from ProMat 2015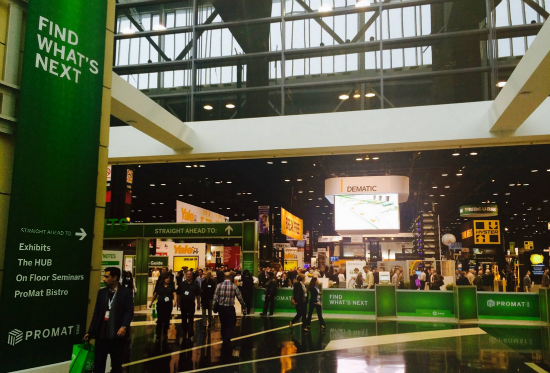 According to new research from the Boston Consulting Group (BCG), manufacturers will significantly accelerate their use of industrial robots over the next decade. BCG data shows approximately 1.2 advanced robots are expected to be deployed across the U.S. by the year 2025, resulting in 25% of all manufacturing functions becoming fully automated. A USA Today article on the research findings notes that, within two years, the number of advanced robots in the U.S. will begin to grow by 10% a year. "Replacing employees with robots is projected to result in a manufacturing workforce that's 22% — or a few million workers — smaller by 2025 than it otherwise would have been," says USA Today.
So what does all of this mean for manufacturing and distribution?
To get a sense of how companies are automating to increase productivity, drive down costs, address labor challenges, and more, we attended the ProMat supply chain expo in March and spent several days meeting with leading-edge organizations who are taking a proactive approach to technology and automation.
Here's a look at what these key leaders had to say about automation and robotics this year and beyond:
Automation as a Solution to Shifting Workforce Demographics
"With the younger generation, the millennials, we're finding as a manufacturer, they don't want to dirty their hands. They don't want to be welders and things like that so it's getting harder and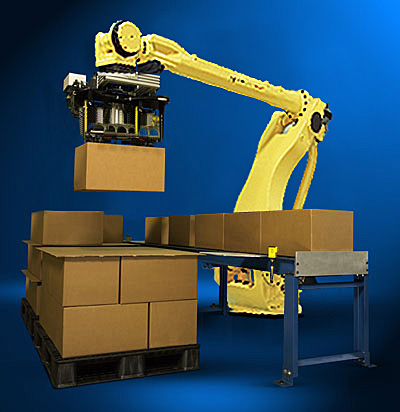 So we're doing our best to remain competitive and keep up brokered sales and, as a result, we've had to automate some warehouse work. If we can automate it, we're trying to automate it."
Bob Clark, Vice President of Sales, Bishamon
"At this stage, companies are struggling to replace the older generation of workers looking to retire. Robots don't phone in sick. They don't complain. They don't require healthcare. What it really comes down to is workforce capacity being replaced by robotics and other types of automation."
Steve Dillaman, Vice President of Sales, Ryson
Robotics & Automation to Address Future Warehouse Needs
"Robotics will play a critical role in the space in the years to come. Many facilities will have fewer assembly workers and more programming/maintenance personnel to manage the automated systems."
Reid Fisher, Sales Manager, KAB Tech
"The biggest trend we're seeing is the shift toward autonomous robots and robotic automation. People want to build systems that meet not only their supply chain challenges of today – but of the future, too."
Ryan Sheehan, CEO, Invata Intralogistics
Automation to Complement Warehouse Safety Precautions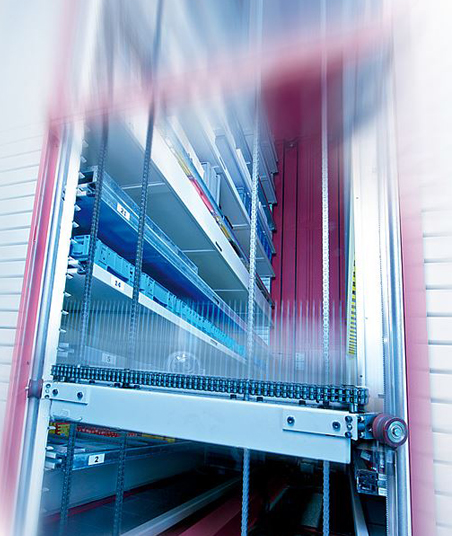 "Because our organization deals with automation, safety of critical importance to us. What we see, however, is if the safety is too intrusive, if it keeps the users from being able to operate the machines quickly and efficiently, then they'll find ways to bypass it.
In order to make safety a top priority, all of the safety systems in our automated machines have a secondary backup. So if a safety system is compromised in some way, there's a secondary safety system that kicks in. That allows the operator to continue to use the machine, in full safety until a service technician can come and repair the machine."
Dave Schneider, Marketing Manager, Hanel Storage Systems
Many thanks to all of the companies that took the time to meet with the Cisco-Eagle team during ProMat 2015. We appreciate your insights and perspective on automation & robotics and other issues of concern and importance to the manufacturing and distribution industries!
Tags: automated handling, carousels, materials handling, ProMat, Robotics
---
Scott Stone is Cisco-Eagle's Vice President of Marketing with more than thirty years of experience in material handling, warehousing and industrial operations. His work is published in multiple industry journals an websites on a variety of warehousing topics. He writes about automation, warehousing, safety, manufacturing and other areas of concern for industrial operations and those who operate them.
What can we help you with?