Cisco-Eagle Attends The 2015 Great Game of Business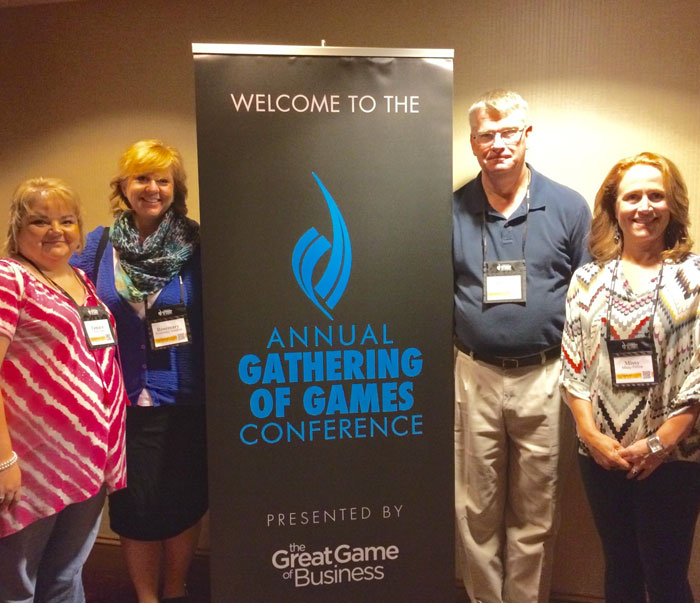 The Great Game of Business: Gathering of the Games was held in St. Louis, Missouri from September 9 through 11. The Gathering of Games is the only practitioner-led conference in open-book management and Cisco-Eagle sent 4 employee-owners this year.
Rosemary Weiland, our Education and Training Administrator wrote this summary of what we learned this year.
This year's theme was Harnessing the Wisdom of the Crowd and sessions revolved around the fundamental philosophical underpinnings of The Games.
Know & Teach the Rules—leaders transparently communicate the financials and employees become fluent in financially literacy.
Follow the Action & Keep Score—leaders offer effective financial communication with employees all the while keeping them engaged.
Provide a Stake in the Outcome—leaders provide rewards and recognition to employees.
Culture—leaders and employees maintain a positive culture and work to keep morale high.
Leadership—delineates the qualities of a leader vs. manager.
Hot Topics—defines current obstacles and how to overcome them.
The three basic principles of The Great Game of Business are traditionally and best represented by a Venn diagram: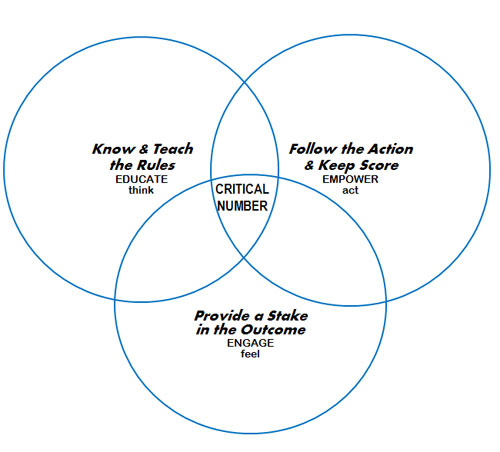 The practice of each of the three principles drives toward achieving the critical number (the financial or operational number that defines winning).
In the short term, mini games—intensely focused, rapidly moving improvement campaigns are devised to do one or more of the following:
affect change;
correct a weakness; or
pursue an opportunity.
While Cisco-Eagle has successfully been practicing Open Book Management for over a decade, we are preparing to define a critical number and launch a new round of mini games focused on driving that number. The Great Game of Business Team will be working to develop and disseminate the games, teams, goals and rules.
Tags: Corporate Culture, Culture, GGOB, Great Games of Business, St. Louis
---
Scott Stone is Cisco-Eagle's Vice President of Marketing with more than thirty years of experience in material handling, warehousing and industrial operations. His work is published in multiple industry journals an websites on a variety of warehousing topics. He writes about automation, warehousing, safety, manufacturing and other areas of concern for industrial operations and those who operate them.
What can we help you with?