10 Expert Insights on 2016 Manufacturing Trends
Thought leaders share trends and predictions for the coming year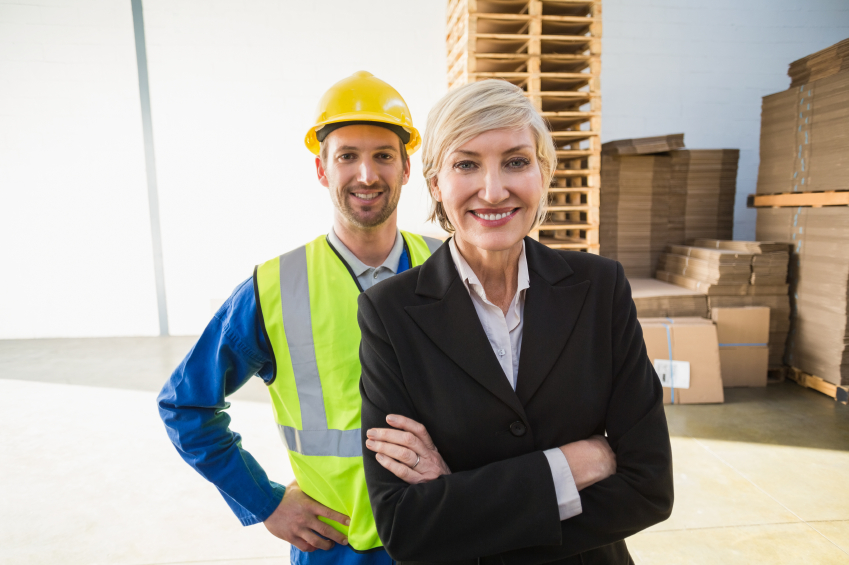 As noted in one Citrix report, 2016 is set to become a watershed year for manufacturing.
"The industry is showing signs of reinvention in areas including automation, 3d printing and data analysis, and the next five years looks to be pivotal in realizing this change," says a Global Manufacturing article on the report findings.
With manufacturing at such a critical point in its long history, the ways in which industry leaders view the changing landscape will likely shape its future. Manufacturing in particular is positioned for domestic growth and, more than ever, industry leaders must guide their organizations strategically.
To get a sense of how experts are approaching the year ahead (and how this year's trends compare to previous years), we connected with our vendor partners and other industry leading organizations.
The following is a look at 10 expert opinions on 2016 trends:
Hytrol – 2016 Manufacturing Trends: Investment in Talent
"Hytrol grew at a record pace in 2015, and we expect continued growth in the next year with a strong economy and technological advancements.
The biggest challenge and opportunity in the near future is to recruit skilled manufacturing workers. Companies have been seeking ways to overcome the manufacturing skills gap, and Hytrol has been especially responsive. We're an employer of choice in our region, and are looking to expand that reach through web promotion and strong company branding.
Hytrol wants to inspire the next generation of manufacturers. We offer a variety of benefits including an onsite gym and medical clinic for employees, but one of our biggest motivators is our employee stock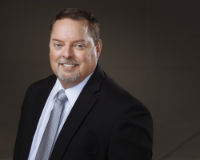 ownership plan (ESOP). Hytrol employees are empowered to take ownership in what they do. That's good for them, good for the company, and good for consumers."
Bob West is Hytrol's Vice President of Corporate Development, where he oversees the Marketing, Human Resources, Purchasing/Supply Chain, and Aviation departments and is a member of the Senior Strategic Planning Team. He has over 21 years of experience at the company.
Steel King – 2016 Manufacturing Trend: Talent Recruitment & Training
This year Steel King Industries, Inc. is embarking on a new way to recruit, train, and retain skilled welders. All of our current welders have to be qualified according to AWS D1.1 and AWS D1.3 (American Welding Society) welding standards. Welding remains a critical skill needed in our industry and we are partnering with local technical schools and universities to help us develop our own internal training program.
Our goal is to have one Certified Welding Inspector (CWI) at each of our facilities to steer this training program. The external environment and landscape has changed; baby boomers are leaving the workforce taking their years of experience and expertise along with them. Finding new ways to attract and retain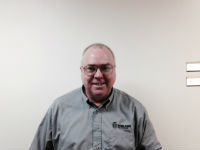 new talent and training welders in house will ensure Steel King continues to be the industry leader in quality and customer satisfaction.
Glenn Thiede, VP of Manufacturing, oversees operations at all 3 Steel King facilities. Glenn has spent his entire career in the manufacturing industry, and has been with Steel King Industries for 11 years.
ThomasNet – 2016 Manufacturing Trend: New Approach to ROI Measurement
"As industrial b2b suppliers continue their shift away from traditional marketing (print, tradeshows, etc.) and embrace online marketing, the way they measure ROI may be lagging behind.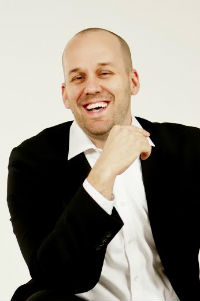 THOMASNET.com recently did a survey among their extensive audience of procurement professionals to determine the perception vs. the reality of how many new business opportunities are truly out there for suppliers; the company can show how taking a new approach to measuring ROI will help marketers make better decisions in 2016 and beyond."
Travis Sherbine is not your typical marketing professional. He has been immersed in American manufacturing since the age of 16, when he was a member of the Pennsylvania Youth Apprenticeship Program for Tool & Die Making. Travis, in his role as VP Marketing and Product Development, leads
the ThomasNet teams for branding and marketing, product development and testing, and client services.
Hänel Storage Systems – 2016 Manufacturing Trend: ROI Considerations
"Manufacturing companies often struggle with managing their inventory including incoming raw goods to work-in-process material to finished products. Hänel Storage Systems offers inventory management and storage solutions based on the purchasing justification of five specific ROI points. Automated vertical storage devices and the powerful control systems that accompany Hänel's equipment offering routinely provide our customers with the following:
1. Recovery of existing floor space of up to 80%.
2. Improved productivity by permitting additional picking or stocking operations to be performed with the existing staff, or perhaps less staff required to perform these functions.
3. Security of stored goods by limiting access to stored items and creating audit trails of all picking/stocking activities.
4. Tighter inventory control as the microprocessor controls and/or software manage each transaction, watch for minimum inventory levels and, even perform cycle counting, all while integrating with the customer's host system if needed.
5. Ergonomic improvements via automated vertical carousels and vertical fit modules as all product is delivered to a safe area between the operators' shoulders and waist.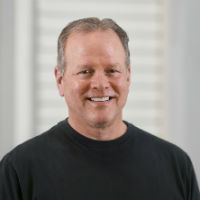 A single ROI point listed above or a combination of them can offer a payback in a little as 4 months for what is essential a capital equipment purchase."
Mike Fanning is the Director or Sales and Marketing and a 23 Hänel Storage Systems year employee. Hänel US is responsible for sales and service activities in the US, Canada, Mexico, the Caribbean and a significant portion of Latin America. Hänel has been providing automated vertical storage solutions for over 63 years and is active in 65 countries.
Lift'n Buddy – 2016 Manufacturing Trends: Ergonomics & Safety
"At Lift'n Buddy, we look for opportunities for growth in areas where our potential customers have seen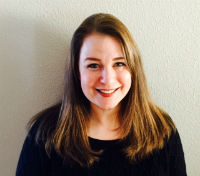 a lack of innovation over the last number of decades. We put a strong focus on the paint and beverage industries this year to increase ergonomics and safety in the workplace. Companies are able to realize a return on investment quickly with an immediate impact on worker efficiency and reduced fatigue."
Nikki Lamb is the National Sales Manager at Lift'n Buddy and has been with the company since its inception.
Association for Manufacturing Technology – 2016 Manufacturing Trend: Digital Factory
"One of the top manufacturing trends is in the area of the digital factory. Current advances are improved visibility and controls of the operation floor. There are several enablers that continue to allow this area to grow. These technologies include sensing, data collection, connectivity/interoperability, data storage, and an increasing focus on security and integrity.
Those last two – security and integrity – are a primary concern for the many manufacturers who are making their first steps into digitization. While the digital factory and rise of the industrial Internet are bringing about opportunities never before possible in manufacturing, manufacturers must also now consider safety and security for their physical assets in ways that go beyond just making sure the doors are locked. Network access, data volume, and a host of other challenges have brought cyber security to the forefront as a topic of research for the industry.
Overall, this is an exciting time for manufacturing, and the growth trajectory for technology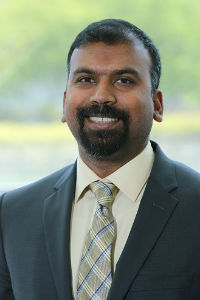 development is happening at a pace never before seen in this industry. We are limited only by our creativity, imagination, and drive for innovation."
Benjamin Moses is Technical Director at The Association For Manufacturing Technology (AMT). He worked in design and manufacturing world for aerospace components for 16 years, developing new products and implementing new and lean processes for legacy products. Benjamin now works with AMT's Manufacturing Technology team to gather information about the latest technology research, concepts, and trends. This includes academic research and adoption of new technologies in manufacturing facilities. Through strong relationships with AMT's membership, universities, and other industrial partners, AMT is able to gather a broad view on the state of manufacturing technology.
Cerasis – 2016 Manufacturing Trend: Advanced Technologies
"The use of advanced technologies in areas such as application development, the Internet of Things, the increased use of robotics and also 3D printing will take away the old perception that manufacturing is a dirty place to work where only boring, route, tedious jobs are available.
With the skills gap in manufacturing estimated to be 2 million unfulfilled jobs by 2025, manufacturing companies will promote the use of such advanced technologies to bridge the skills gap and attract millennials and procure the talent that typically goes to Silicon Valley.
This is never more true than the hilarious current commercial video series by General Electric about a young man recently out of college who says he got a job at GE, a long time American manufacturing company, as a software developer.
Watch the YouTube video below of one of the commercials, and you'll get the point about the historical image of manufacturing when the young man's parents gift him a hammer upon hearing the news of his new job:
Further companies will partner with both local community colleges and large university to bridge the skills gap by developing STEM partnerships."
Adam Robinson oversees the overall marketing strategy for Cerasis as Marketing Manager and has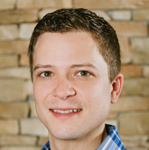 written over 600 articles for the Cerasis blog and many other publications such as Forbes, Supply Chain 24/7, Inbound Logistics, and hundreds of publications. Mr. Robinson works with the business development department to create messaging that attracts the right decision makers, gaining inbound leads and increasing brand awareness all while shortening sales cycles, the time it takes to gain sales appointments and set proper sales and execution expectations. Furthermore, along with the Cerasis leadership, Adam works towards differentiating Cerasis in the freight logistics world as a customer service company backed by world class proprietary technology.
LIDD – 2016 Manufacturing Trends: Lot Traceability & Big Data and Slotting
Lot Traceability
"We hear of products being recalled all the time. It could be related to a food-borne illness such as the Listeria outbreak at Blue Bell Ice Cream or it could be broken glass that led to the recent recall of millions of beer bottles distributed across a vast country like Australia.
These stories underscore how critical product traceability is, not only to public safety but also to your bottom line. You need to be asking whether your IT systems are capable of quickly identifying where your products went and where they came from so that you can execute surgical recalls should an incident ever occur. In the absence of accurate data, the only safe recourse is to cast as wide a recall net as possible, which can be extremely costly.
In our daily practice, we see clients becoming increasingly concerned with these issues and looking to make appropriate investments to minimize their exposure to risk. It's why we published a webinar and an eBook giving best practice tips for Warehouse Management Selection and implementation."
Big Data and Slotting
"Thanks to the advanced capabilities of today's Warehouse Management Systems the term dynamic slotting is now a simpler way of saying "random slotting" to temporary SKU combinations on the pick line created through directed replenishment tasks.
The ability to conduct deep analytics on order patterns and customer behavior has enabled the picking operations to benefit from hit densities that static slotting could never deliver. It's important to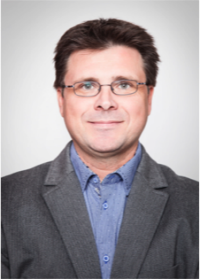 understand that not every DC needs this, but those that do will see a significant lift in picking productivity and order throughput simply by leveraging transactional data within their WMS."
Mike MacRae, Principal at LIDD, is a consultant in supply chain infrastructure having served clients across North America since 1996. He has worked with clients on all types of projects including: optimization studies, strategic network supply chain studies, distribution center design and implementation, master site planning, operational audits, productivity benchmarking analysis, inbound logistics, automation and mechanization applications and transportation analysis.
SI Systems – 2016 Manufacturing Trend: Cost-Effective Conveying Systems
"SI Systems is seeing the market demanding cost-effective and non-jamming conveyor systems for their assembly operations. The SideFinger Lo-Tow towline conveyor system meets these requirements and then some. The system's Gap-Track system utilizes a chain that is protected in the rail from contaminants plus an isolation channel. The isolation channel holds the debris harmlessly away from the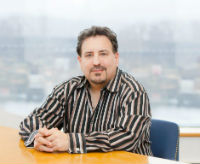 active chain and self-levels as the towpins move through the rail. The SideFinger towline conveyor system requires a miniscule amount of maintenance and often lasts for decades of reliable use. The system can also be linked into an organization's MES software system to assure NFF (No Fault Forward) manufacturing is achieved to assure the highest level of quality possible."
Ed Romaine is VP of Sales & Marketing for SI Systems and has served as chairman for many of the MHI trade association's product and technology groups.
MHEDA – 2016 Manufacturing Trends: Critical Impact Factors
The Board of Directors of the Material Handling Equipment Distributors Association (MHEDA) conducts an annual environmental analysis as part of the association's strategic planning process. As a result of this analysis, the board defines Critical Impact Factors (CIF) which are Environmental conditions, characteristics and trends that could impact the association and/or its members, either positively or negatively. These CIFs are used for association program planning and also shared with members to consider and address in their respective organizations. The 2016 CIFs are as follows:
1. Members should evaluate their operations to embrace the significant changes in technology and automation as they relate to their customers as well as to their own businesses.
2. Same day deliveries are creating local distribution points. Omni channel fulfillment is the new norm and as a result, there are opportunities to provide solutions to customers.
3. Mobile technology is becoming a prominent means for doing business and interacting with customers. Members must embrace this trend.
4. Third party management companies continue to market to end users for equipment acquisition, service and fleet management. This can be a channel disrupter and members will either compete with them or cooperate with them.
5. Consolidation of dealerships and OEMs is accelerating. Members must have a strategy to deal with this in their market.
6. A sales, acquisition and/or succession plan is critical for organizational perpetuity and succession strategies of the principal, key managers and senior executives.
7. Members must create a culture that recognizes and blends generational differences. It is imperative to understand the millenial's desire for corporate consciousness and how this will impact their willingness to stay in place long term.
8. The need for skilled technicians in all segments of the industry continues to escalate and necessitates creative recruitment practices, heightened training and more reliance on diagnostic tools and mobile technologies to augment the workforce.
9. Members must embrace data mining techniques and predictive analytics to increase revenues, cut costs, improve customer relationships, enhance the sales process and reduce risks.
10. The economy is improving but members must maintain vigilance and develop a plan for the next downturn.
11. Government and safety regulations continue to become more stringent and complex. Members must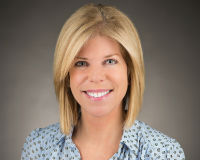 have a clear understanding of these requirements and recognize both the risks and opportunities.
12. Members need to take necessary precautions to protect against cyber threats and the security of data."
Liz Richards is the CEO of MHEDA, a premier trade association serving the business needs of material handling distributors, integrators and suppliers.
Final Thoughts
Manufacturers across all industries are predicting exciting changes ahead, including advanced technologies, increased digitization in factories, investment in talent, and more.
What manufacturing trends is your organization predicting for 2016? How can you adapt to the coming years of growth and change?
---
Scott Stone is Cisco-Eagle's Vice President of Marketing with more than thirty years of experience in material handling, warehousing and industrial operations. His work is published in multiple industry journals an websites on a variety of warehousing topics. He writes about automation, warehousing, safety, manufacturing and other areas of concern for industrial operations and those who operate them.
What can we help you with?