Cisco-Eagle Website: En Español
The site features in-depth Spanish material handling content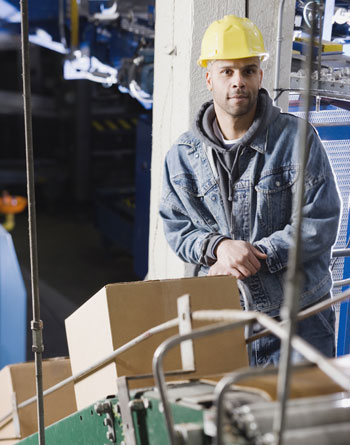 To serve our growing base of Spanish-speaking clients, Cisco-Eagle has launched a Spanish language version of our website, www.cisco-eagle.com/es.
Cisco-Eagle specializes in material handling systems, equipment and services for manufacturing, warehousing, distribution, and other industrial operations.  We provide conveyor systems, racks, storage equipment, mezzanines, automation, and other products for safe, productive operations. The new website includes full descriptions of all Cisco-Eagle's services and products as well as links to in-depth material handling equipment, services and systems content, including:
"It's increasingly important that we serve our growing customer base in Mexico, Chile, and other parts of Latin America," said Darein Gandall, Cisco-Eagle president. "But our Latino customer base is very active in the U. S., particularly in Texas and the rest of the Southwest and we did this to serve those customers as well. We have multilingual customer service and salespeople and the ability to execute projects internationally, and are happy to provide this higher level of service to any customer who prefers Spanish language content."
We invite you to visit Cisco-Eagle En Español at: www.cisco-eagle.com/es


---
Scott Stone is Cisco-Eagle's Vice President of Marketing with more than thirty years of experience in material handling, warehousing and industrial operations. His work is published in multiple industry journals an websites on a variety of warehousing topics. He writes about automation, warehousing, safety, manufacturing and other areas of concern for industrial operations and those who operate them.
What can we help you with?