Case Study: American Greetings Reduces Maintenance, Noise Levels
Modernized conveyor system helps cut costs, increase efficiency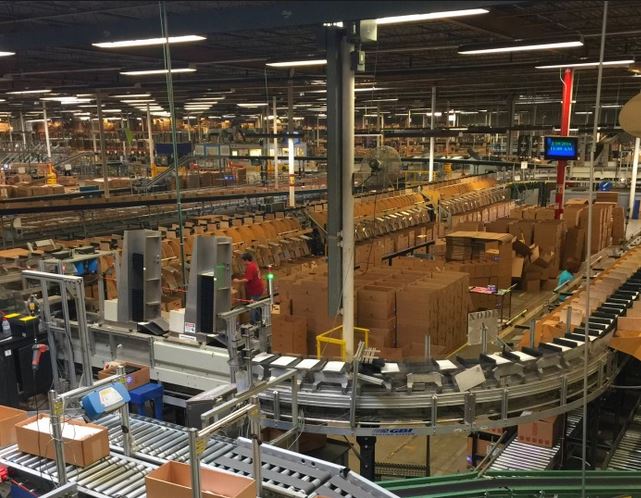 American Greetings, the largest greeting card company in the world, with a mission that includes the desire to make the world "a more thoughtful and caring place," had an issue with its aging conveyor system. The company creates a variety of greeting cards and other products in its massive Osceola, Arkansas facility (which has more than 10 miles of conveyors and occupies a space around the size of 57 football fields).
The plant runs 24 hours, so finding a way to upgrade without reducing production was a challenge.
Over the years, American Greetings had built a number of material handling systems, resulting in a mixture of conveyor types, brands, and functions. Due to the age and condition of some of this equipment, maintenance issues had increased. Spare parts were a challenge, as was the ability to maintain a variety of systems. This mixture of systems began to test the company's maintenance capabilities, as a variety of the older conveyors were in constant need of repair and service.
"We were using accumulation roller conveyor that used air bladders and tension rollers for carton controls. The conveyor was over 30 years old," said Ira Koonce, Engineering Project Manager.
The sheer amount of conveyor also created noise levels that American Greetings wanted to reduce.

Tags: conveyor systems, e24, ergonomics, facilities maintenance, Hytrol
---
Scott Stone is Cisco-Eagle's Marketing Director with three decades of experience in material handling, warehousing and industrial operations. He writes on automation, warehousing, safety, manufacturing and other areas of concern for industrial operations.
What can we help you with?