Technology's Impact on Manufacturing & Distribution Center Industry
Six Experts Share Insights on Industry Changes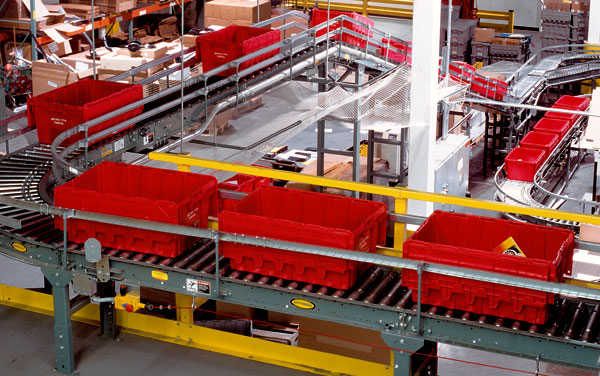 Automation comes sharply into focus at industry shows like this year's Modex 2016. It's an opportunity to see the latest innovations in technology up close and hear from vendors the new ways they are incorporating automated material handling systems into their own facilities, as well as serving their customers.
Manufacturing, distribution and supply chain companies are doing everything they can to keep pace with the rapid change of technology, from the Internet of Things to 3D printing to highly intuitive software. As we made our way around the show floor, we were curious how the increase of automation is affecting the workforce, updating facility processes, and changing how manufacturers do business. Let's take a look:
Versatile Workforce
Mike Twitty, Western Territory Sales Manager, RWM Casters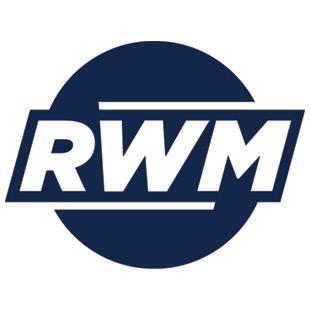 "We're big on lean manufacturing. After the downturn in '08 and '09, we – and many other manufacturers – had to figure out how to do more with less. The result is a lot more automation and developing a flexible workforce. Each of our employees can now do two or three different jobs, which is important for productivity and efficiency. When people are in or out of the office, we always have someone who is able to step in and do the job easily."
Rob Honeycutt, Co-Founder and CEO, SixAxis LLC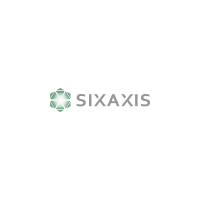 "If you think about the perspective of the front end of the company, the sales, the engineering that goes into designing the systems, that tribal knowledge is at risk with the boomers retiring and the millennials taking over. You've got to do something as a company if you want to be around 10 years from now to automate that process and you can automate that in a lot of different ways. You can use parametric designing software, like SolidWorks or AutoCAD, or you can use Atlatl Software, which is what we do on the front end for our sales people, so that there is not a codependency on an aging engineering department.
"What we've been able to do is repurpose a lot of our engineering department into a R&D department, where they're developing innovative ideas and products. It has added real value to the company and it's been paid for by virtue of the efficiencies we found in its implementation."
Smarter Technology
Brian Boatner, Cognex

"In general, when companies want to automate, they want to automate tasks. We're seeing companies move away from manual processes, especially as you get manufacturers that are doing low mix/high volume manufacturing, they're automating that process. For example in a single production line, they'll implement a fixed mount scanner above a conveyor, use a robot for product assembly, and then after the product is assembled, the fixed mount scanner is triggered by a photo eye and scans the code. Our products are an enabling technology for automation, which is inherently productivity enhancing.
"We often have requests for technology that's simple and intuitive. As a machine vision company, our engineers are excited about creating an interface that's powerful and has diverse capabilities. It's finding a balance between providing a way to empower users to access all the great tools, but also streamline the interface for the average users."
Ed Romaine, Vice President of Sales and Marketing, SI Systems

"Generally speaking when you introduce automation within the system, you need less people, but you need better people. You need more reliable people. It allows those people to earn more money because they're more reliable, and it's good for the business and it pays back. It becomes a very good business proposition.
"Automation creates jobs. If we only kept everything within the United States, so nothing outside of it and kept everything in; however, we live in a world economy so any place that has less expensive labor, space, etc. has an advantage. The way to offset those cost savings is to work smarter not harder and that's where automation comes into play.
"Just four years ago China was able to manufacture for pennies on the dollar now – all of a sudden – we're approaching almost a break-even point between China and the United States. They're no longer the cheap place to go. They'll be another place, I'm sure, but automation allows you to keep it in the United States. The bottom line is that if you're not making it smart, you will be making it somewhere else or you'll be out of business."
Efficient Products & Processes
Dave Broadfoot, Lightning Pick

"At Lightning Pick, a lot of our focus, of course, is around lights. We've been working with Cisco-Eagle for a number of years in warehousing where we apply lights to picking shelves to assist pickers. When an order comes in the coordinating product shelves light up with the appropriate quantity and the pickers react to a light. They're able to move right on down the line very quickly and it eliminates reading and scanning and a lot of the things that are very arduous in the pick process. It's really oversimplified it, but it allows them to be much more accurate (in a 99.9-percentile category of pick accuracy). It relieves the stress and makes pickers more productive and faster.
We've also now applied automation in the opposite way using lights to sort. The challenge for many businesses is they receive Internet orders throughout the day and the average order is 1.7 lines of order for online sales. This is a struggle for the warehouse and even manufacturers because pickers have to run around a huge warehouse to find the right part, put it in the order, take it over to the shipping dock, and ship. It's a lot of chasing around."
Steve Dillaman, Ryson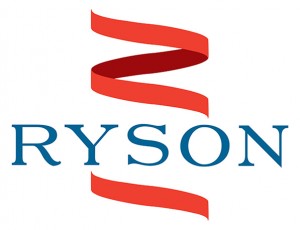 "In the warehouse and distribution market, we've developed products because the end user was asking for our spiral conveyors to do more: handle more weight, increase throughput, and reach taller heights. As a result, we've developed the equipment principally to give customers the capacity they need.
Additionally, multiple in-feed and discharge spirals are becoming very popular as well as our integrators get more used to them and get more comfortable with that technology because it almost becomes like a vertical sorter. It's all part of the trend toward increased automation."
—
Many thanks to all of the companies that took time out of their busy days at Modex 2016 to meet with the Cisco-Eagle team. The manufacturing and distribution industries are evolving and we appreciate your insights and perspective on the resulting challenges and opportunities.

---
Scott Stone is Cisco-Eagle's Vice President of Marketing with more than thirty years of experience in material handling, warehousing and industrial operations. His work is published in multiple industry journals an websites on a variety of warehousing topics. He writes about automation, warehousing, safety, manufacturing and other areas of concern for industrial operations and those who operate them.
What can we help you with?