Free Download: Cisco-Eagle En Espanol
This informative brochure details our products and services from conveyors to safety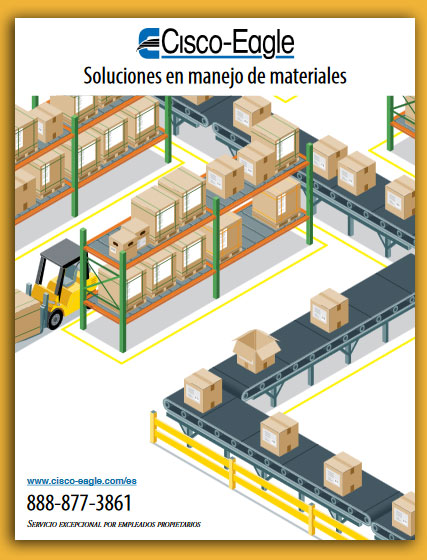 Cisco-Eagle has many Spanish speaking customers, both in the U.S. and in Mexico, Chile, and many other Spanish-speaking markets. While our products and services are detailed in comprehensive websites (Cisco-Eagle En Espanol, and Cisco-Eagle Chile), this 8-page document provides a good, brief overview. For other brochures, white papers and more, see our comprehensive literature downloads section.
More Resources

---
Scott Stone is Cisco-Eagle's Marketing Director with three decades of experience in material handling, warehousing and industrial operations. He writes on automation, warehousing, safety, manufacturing and other areas of concern for industrial operations.
What can we help you with?