Cisco-Eagle Announces Michigan Office
New office open for business now in Michigan and for upper Midwest clients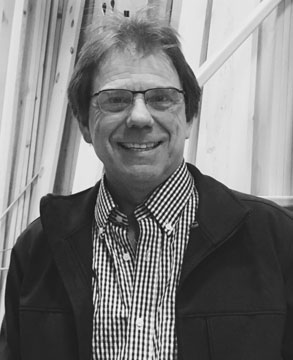 Above: Kurt Alexander
Dallas-based Cisco-Eagle, Inc. has established operations in Michigan according to Sales Director James Murphy.
The Michigan office, based in Alpena, serves the entire state and other clients in the Upper Midwest.
"We have been doing significant work in Michigan for a while due to our website and national customer base," said Murphy. "We needed to add an office to serve those clients better and more directly. Michigan is a great state for our business. It's a manufacturing hub, and has one of the best climates for industrial operations in the entire country. "We'll be more capable of helping our Michigan clients increase efficiency and reduce costs more than ever."
Kurt Alexander runs the new Michigan operation. "Kurt knows our business," Murphy added. "He's a problem solver and passionate about helping customers." Alexander has always worked directly with manufacturing and warehousing clients to maximize space in difficult situations, and to make heavy item storage safer and more productive.
About Cisco-Eagle
Cisco-Eagle provides solutions for movement, storage, retrieval, control and protection of materials and products throughout manufacturing, distribution, consumption and disposal. Solutions involve application of material handling equipment such as conveyors, carousels, rack, shelving, mezzanines, and other important elements. More complex solutions may incorporate a higher level of controls, automation equipment and distributed intelligence. Cisco-Eagle's exclusive AisleCop® forklift safety system is deployed for safety operations at scores of top companies nationwide.  The company serves customers in all U.S. states and over 70 foreign countries.

---
Scott Stone is Cisco-Eagle's Vice President of Marketing with more than thirty years of experience in material handling, warehousing and industrial operations. His work is published in multiple industry journals an websites on a variety of warehousing topics. He writes about automation, warehousing, safety, manufacturing and other areas of concern for industrial operations and those who operate them.
What can we help you with?