Cisco-Eagle awarded Dealer of the Year by Adrian's Safety Solutions
Award represents excellence in safety practice and culture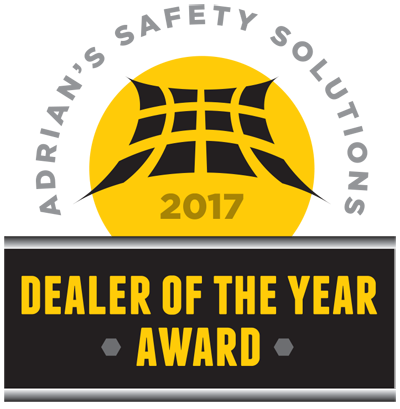 Cisco-Eagle is proud to announce our receiving of the Dealer of the Year Award by Adrian's Safety Solutions.
Adrian's Safety Solutions mission is to make the workplace safer by offering affordable safety solutions. Steve Dew, president of Adrian's, announced this award by saying the following, "Safety is the foundation of Adrian's Safety Solutions and I am proud to present each award to these four worthy recipients," said Dew. "It is inspiring to see so many companies practicing safe workplace strategies, and I commend Cisco-Eagle for their excellence."
We're honored to be recognized as we strive to bring our customers the very best in material handling & safety solutions, and are happy to offer the rack safety product line by Adrian's.

Tags: Safety & Ergonomics
---
What can we help you with?