Video: Sliding Pallet Makes Carton Picking Faster, More Ergonomic
Reduces the chances of injuries related to picking and storing cartons within a rack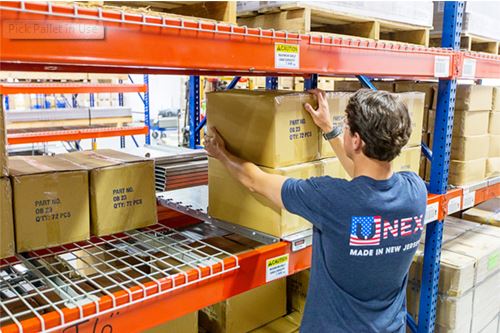 Picking cartons from pallet rack is one of the most common warehousing ergonomic problems. Carton picking from racks is such an issue that OSHA has released specific guidelines on ways to reduce the issues involved with it. Workers frequently stretch, reach and strain beneath a beam to access cartons stored on the back layer of a stacked pallet, with great potential for physical problems.
This video discusses the sliding pallet device used to help alleviate those risks.
How it works:
Reducing ergonomic strains should be a top priority for distribution and warehousing, as they are a top source of worker compensation claims
The system drops into 42″ deep  racks. It doesn't require support and can hold 1,500 pounds of material. It slides out on smooth roller bearings even fully loaded with just 3% effort. Because workers can slide the plank forward rather than reach into the back of a rack, they won't bend, strain or stress nearly as often, which can reduce potential musculoskeletal issues that impact joints, ligaments, muscles, nerves, and tendons.
A side benefit is that the plank system also helps increase usable storage in a rack bay by making more of it easily accessible.

---
Scott Stone Cisco-Eagle's Director of Marketing. He has over 25 years of experience in the industry.