WERC's Warehousing Certification Process: What's in it for You?
It's a chance to measure, benchmark, examine and improve your operation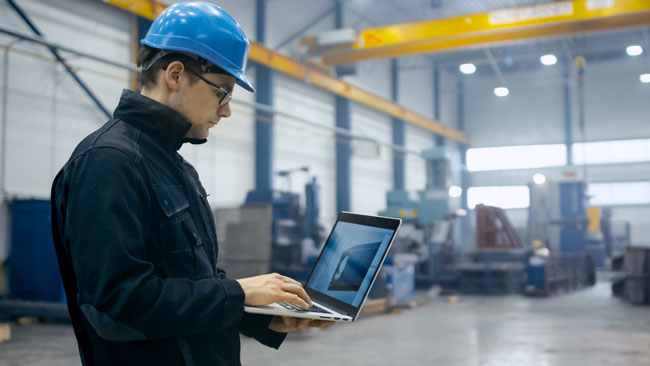 For years, WERC (the warehousing education and research council) has offered a warehousing certification process that's in-depth, rigorous and detailed. Busy logistics and warehouse managers might ask, "why would I take the time?" That's a good question. Here are some answers.
A quick overview of the certification process
The WERC certification process consists of some specific guidelines and involves a WERC-assigned auditor who will conduct a pre-audit questionnaire, visits your site for two days for process reviews and interviews with key personnel. (Full process can be found here).  The auditor will conduct an in-depth, onsite review of the findings, including an interactive session with your team. Within 30 days, you will have the outcome.
What are the best reasons to pursue certification?
The process helps you improve by organizing your thoughts and crystallizing the issues
Companies who are on a continuous improvement journey—or want to start one—need to find ways to systematically evaluate, document and improve processes. WERC certification may help you focus in a critical, systematic way, just by asking questions about your processes and methods. The audit process can become a way to shift your team's thinking on warehouse operations of all types rather than the narrow departmental interests.
A thorough analysis of your operation helps you highlight flaws or leverage strengths. That's invaluable in a competitive environment.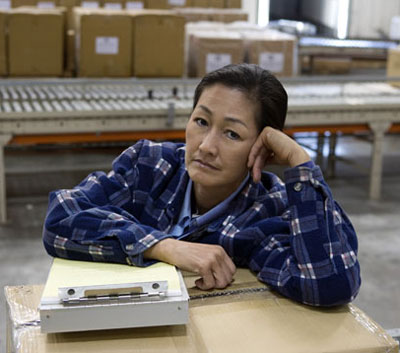 Get an outside and independent perspective on your operation
We all get wrapped up in our day-to-day business. It can be overwhelming.
Sometimes an outsider's perspective is critical to helping us understand our issues, flaws, and virtues. Independent, agenda-free analysis from an industry pro who has no vested interest in selling you something can become truly insightful and valuable. At times, the auditor's comments might help you confirm an issue or process flaw that you or your crew already believed to exist. They may set you on the path to finding the root causes of a longstanding issue.
"We sometimes need another set of eyes that aren't seeing through our filters"
Compare yourself to best-in-class warehousing operations
Benchmarking is critical for companies who want to perform better. All warehouses should engage in it. The process will help you compare your operation to many like yours. In particular, the WERC process addresses best-in-class companies, so you're comparing yourself to companies who are committed to improvement and finding a better way. This process can also be a good source of industry connections you bounce idea off and add as networking partners.
Track improvements and upgrades better
The assessment helps you create verifiable information for the following areas:
Receiving & inspection
Material handling and putaway
Slotting
Storage & inventory control
Picking and packing operations
Load consolidation and shipping
Shipment documentation
WMS (warehouse management systems)
These are the basics of warehousing, and understanding how you can improve them is critical.
Certification may help market and sell your capabilities
For many companies (3PLs and others), a documented, independently verified warehousing certification can be used to prove to potential clients that your firm can handle the business volume a particular company might require. Even for internal use, you can use the WERC certification to prove to management that your facility can handle new product lines, an expansion of business, or workloads from consolidations or other sources.
The WERC audit helps you to discuss your operation based on fact—not conjecture—when you need to justify capital expenditures or build new warehouse business
Justify capital expenditures
Sometimes it's difficult to get senior management to sign off on capital projects. You'll have vendors who work to provide you with justification and ROI documents, but those can be skewed toward selling you something. That can be fine, accurate and useful, but another opinion is always worthwhile. Especially one without an reason for bias. In the case of trying to secure funds for new machinery, automation, or employees, the certification process might help you point out where you are understaffed, where bottlenecks are, and the need to address them.
Involve your team and warehouse employees in a vision for improvement
So many people work "in" the company so hard that they neglect to work "on" the company. As a manager, it's your responsibility to help your team work on improvement, process changes and ways to serve customers better. Engaging in the process of an audit helps them see that vision, and develop better ideas.
It's all about understanding your operation more thoroughly
The certification process really helps you understand your strengths, flaws, and level of performance better. It's a good way to measure yourself against other high-performing companies, take account of your operation, and find ways to improve. See WERC's certification page for more details.
More resources
---
Scott Stone is Cisco-Eagle's Vice President of Marketing with more than thirty years of experience in material handling, warehousing and industrial operations. His work is published in multiple industry journals an websites on a variety of warehousing topics. He writes about automation, warehousing, safety, manufacturing and other areas of concern for industrial operations and those who operate them.
What can we help you with?