Video: Accumulation Conveyor Systems
A queue for conveyed products to allow systematic picking, packing or assembly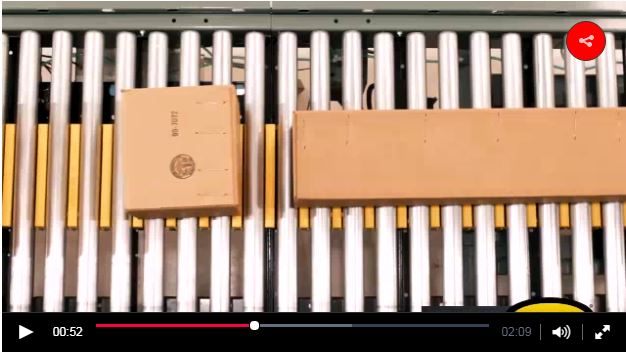 Accumulation conveyors keep conveyed products queued and buffered in a distribution center or packaging operation. They ensure that everything stays in line and undamaged until that load can be moved to the next step. This short video breaks it down.
A "cop" for organized work conveyor system processes
These conveyors transport and create a "line" for conveyed items like cartons, individual items, pallets and other types of loads. This is ideal for conveyors that move products into a buffered process, such as from a picking line to a packing area. They hold the load in place automatically when combined EZLogic accumulation controls, so that the line doesn't move until you're ready.
For instance, a carton that enters a packing area will hold until those in front of it have been packed and moved to the next slot in the queue. A pallet would hold in place while those in front of it are being built.
Minimum vs. zero pressure
Minimum pressure conveyors allow products to lightly touch, while zero pressure conveyors completely prevent loads from touching each other.
Use minimum pressure for consistent loads (sizes, weights). It's also more economical. You do not want larger cartons impacting smaller ones, or heavier cartons hitting lighter ones on the conveyor line.
Zero pressure is ideal for a diversity of loads and buffering for entering certain types of equipment. It's also better fragile loads.
Fixed vs. dynamic zone allocation
Accumulation conveyors can be built in fixed or dynamic zones. Fixed zones are the same length for every zone in a line. Dynamic zones can vary, but must be longer than the longest load that could be conveyed on the system.
Slug vs. singulate release modes
This is the difference in how loads are released by the conveyor system. Slug mode will release all of the conveyed loads simultaneously, while singulate mode does this one at a time. Both modes have their place, depending on your needs and application.
Typical functions
Work in process queues
To provide a consistent supply of products for a machine or automated equipment
As a buffer for packing areas
To buffer loads prior to sortation
Progressive assembly operations
When products are sensitive to damage or contact with other products
When you need to create organized slots for a process on your conveyor
More accumulation videos can be found here for specific conveyor types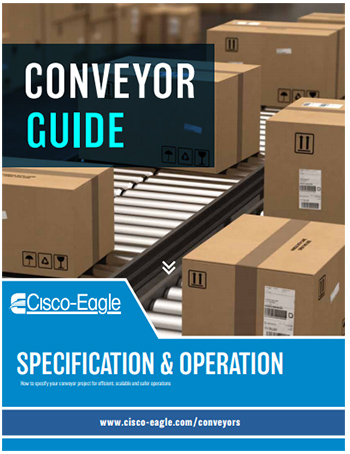 Well-executed conveyors and systems will optimize your operation–and we can help you make that happen. Cisco-Eagle's detailed guide to conveyors gives you advice from our expert employee-owners, links, articles and more.
---
Scott Stone is Cisco-Eagle's Vice President of Marketing with more than thirty years of experience in material handling, warehousing and industrial operations. His work is published in multiple industry journals an websites on a variety of warehousing topics. He writes about automation, warehousing, safety, manufacturing and other areas of concern for industrial operations and those who operate them.
What can we help you with?