June is National Safety Month
A guide to safety resources for industrial facilities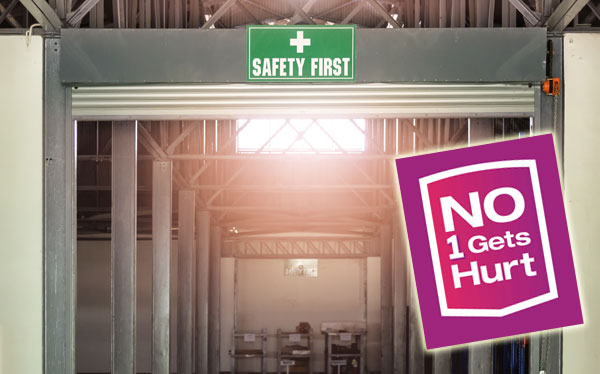 Since June is National Safety Month, it's a good time for a roundup of some of the excellent safety resources available through our website and many others.
National safety month
For industrial operations, these are points of interest that can greatly impact your operation, company and employees.
The resources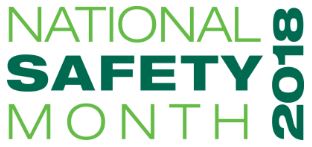 The theme this year is "no one gets hurt". That is an excellent mantra for industrial facilities from manufacturing companies to distribution centers. Some of the resources available include:
This is one of the first places you should visit for information on national safety month. Includes links to resources for both members and non-members of NSC. You can also take "safe at work" pledge at the NSC site. Lots of ways to help kick-start a culture of safety at your operation. See NSC's work safety area. 
More from NSC:
You can visit the safety portion of our blog for dozens of articles on everything from fall protection to forklift safety tips and information. We delve specifically into ways to make your warehouse or factory more ergonomic, how to store and move materials in a safer manner, dock area safety and forklift/pedestrian safety. We are always adding new information on ways to make your operation safer, more efficient and more ergonomic. Some highlights include:
Other safety resources around the web
Although June is officially National Safety Month, and June 12 is National Forklift Safety Day, safe practices are a full time job.
Safer operations are more productive
The organization, forethought and design that makes people safer tends to make the facility more efficient. This is particularly true for warehouses, manufacturing facilities, distribution centers and commercial facilities where machinery is in use, forklifts are running, and high ceilings or docks are common.

Tags: conveyor safety, ergonomics, forklift safety, machine safety, warehouse safety
---
Scott Stone is Cisco-Eagle's Vice President of Marketing with more than thirty years of experience in material handling, warehousing and industrial operations. His work is published in multiple industry journals an websites on a variety of warehousing topics. He writes about automation, warehousing, safety, manufacturing and other areas of concern for industrial operations and those who operate them.
What can we help you with?