National Forklift Safety Day is a Chance to Research, Reflect and Improve
Fifth Annual National Forklift Safety Day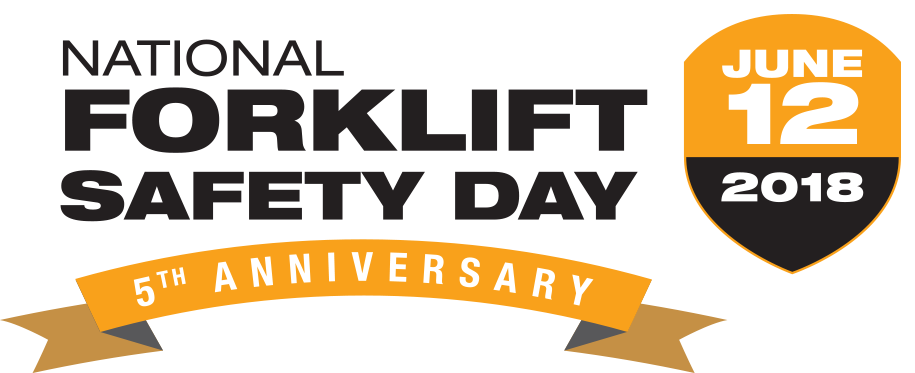 The forklift industry will be in Washington, D.C., this spring to take part in the fifth annual National Forklift Safety Day. This event, scheduled for June 12 in the nation's capital and across the country, will provide an opportunity for the industry to educate customers, the public, and government officials about the safe use of forklifts and the importance of proper operator training. Taking the time to ensure that your workforce is aware of these forklift operations and procedures is an important way to ensure an environment of pedestrian safety for your facility.
Cisco-Eagle highlights forklift safety as one of our main objectives towards helping customers achieve safety success. To help celebrate National Forklift Safety Day, we've lined up some of our previous content so you have an easy portal towards a safer forklift environment:
Over its lifespan, most every forklift will be involved in some type of accident. If that involves a pedestrian, the injuries can be ghastly and the costs astronomical. This guide showcases some products we've recently looked at to help reduce the chances of such incidents.
When it comes to visual warnings to help reduce pedestrian/forklift accidents, some are ceiling-hung, others at eye level and others are shot onto the floor. What placement works best, and why?
Forklift aisle widths are typically set when pallet racking is installed. In many cases, such as narrow aisle projects, these spaces are critically important. If you are laying out a facility, what criteria should you use for rack aisle width? We offer tips in this guide to widths.
With so many cheap forklift safety lights on the market, which can you trust to be reliable, bright, and long-lasting? We break down the critical factors when looking to purchase a "blue light" and why the cheap light could cost you everything.
More resources

Tags: forklift, forklift safety, forklifts, Material Handling, warehouse, warehouse safety
---
What can we help you with?