Cisco-Eagle's 2018 ESOP Poster
Designed by Ryan Vissotzky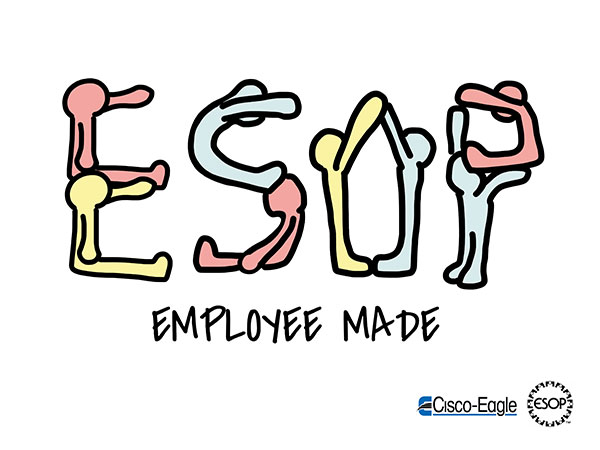 Cisco-Eagle is a proud member of the ESOP Association. We have been employee-owned since 2000, and participate in activities to help our employee-owners embrace the ownership culture that helps us deliver exceptional service to our customers. One of the fun things we do is an annual poster contest. This year, the contest was won by Ryan Vissotzky from our Dallas office.

As an employee-owned company, our posters represent our belief in this way of running a business. We think people who own the company are better at serving customers and growing the business than those who simply work at the company. Ryan's poster is built in this spirit. All companies are built around people, and this poster embodies that ideal. It has been posted at all of our offices and will be entered in the ESOP Association's various contests for this year.
Congratulations to Ryan!
Exceptional service by employee-owners
"We live in a world where people make all the difference," said Cisco-Eagle president Darein Gandall. "I liked that Ryan's poster was all about the people. I also believe that when people are empowered shareholders, they are going to make better decisions for the customer, and that Ryan is a guy who embodies that personally."
More about employee ownership

---
Scott Stone is Cisco-Eagle's Marketing Director with three decades of experience in material handling, warehousing and industrial operations. He writes on automation, warehousing, safety, manufacturing and other areas of concern for industrial operations.
What can we help you with?