A Look at Cisco-Eagle's 2018 Customer Service Ratings
Here's what our customers think of our service - and how we're always working to improve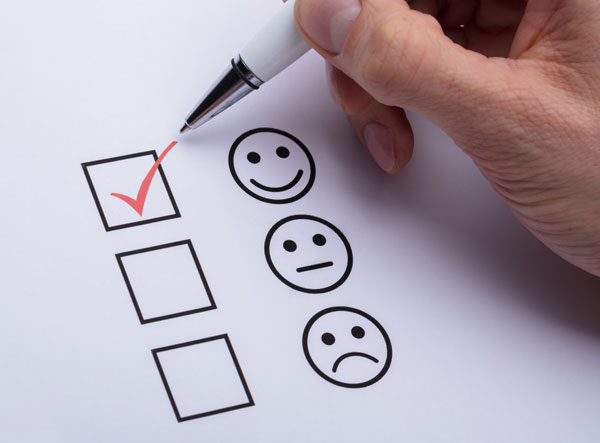 We have core beliefs at Cisco-Eagle, and go to lengths to make them more than typical corporate-nonsense. We try to make things easy on you, and want to help make the complex simple when it comes to operating an industrial facility more effectively and safer.
We want to deliver the best service in the business, but we know we aren't always successful. So we survey and ask how we can improve.
We want to improve – and we're always working toward that goal
One of our core principles is continuous improvement. We invest in our people and systems.
We stumble, but we will always own it, and more importantly, we work on our ways to improve it. We put our customers' voices out front so we can demonstrate where we are, and where we are going in the future. We thrive on feedback.
Every warehouse, assembly operation, picking line, packing area, storage application and safety system can be improved and we want to be the company that helps you do that. We boil it into our mission and culture. We're big enough to have the resources for major systems and projects, but small enough to be nimble and responsive.
We encourage our customers to review our performance and we publish the results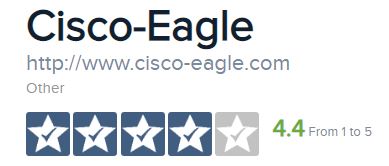 We send a quick ratings/review check to many customers after their order has shipped. Those ratings and reviews can be found on any page of our website, and a full listing can be found at our TrustSpot profile.  We publish our customer reviews complete and without any editing.We value customer input and will never waste it.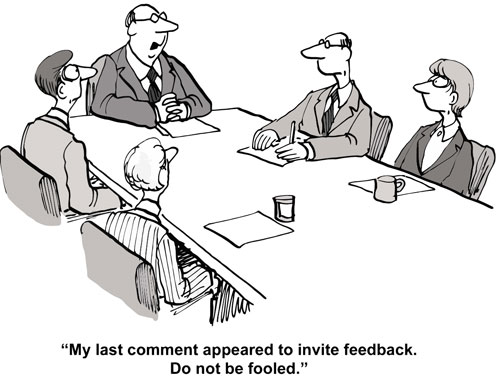 Above: we will never be this guy
Our surveys are short, simple and to the point
Aside from encouraging customers to rate us publicly, we survey at the point of contact, and again in post-order. The average person spends about one minute completing this survey. Here are the questions we ask and how we were rated:
Please rate Cisco-Eagle's ability to handle your request/order in a timely & efficient manner.
Our score: 90% satisfied
We consider this too low and are working on ways to improve our responsiveness. Last year, we added a checking automation that helps us keep tabs on progress and allows customers to ask further questions. We are working on training initiatives and new processes to make us much faster. We are trending up on this question, while still working on improved processes.
How would you rate Cisco-Eagle's pricing as compared to the competition?
Our score: 92% satisfied
Costs are always an issue with our customers and we work to keep them as low as we can while still delivering the best possible design, installation and other services. We are not a low cost vendor; we are a high-value partner. Of course, we want to be competitive and deliver that value. Many customers told us in comments that the way we service them is more important than the price. There is a definite cost to low prices, and we don't want our customers to pay it.
Please rate Cisco-Eagle's website
Our score: 94% satisfied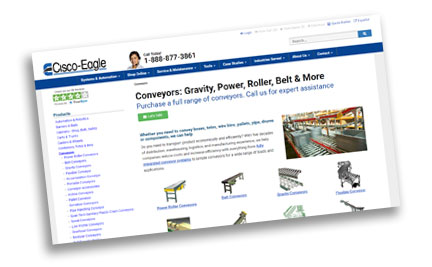 We believe our website is the most comprehensive in the industry, and work hard to constantly improve it. When people had comments about difficulty, they centered on navigation and the ability to find the right product through search, we made changes. We are still working to improve these aspects of the site while still adding videos, prices, articles, tools, downloads and other relevant information the help our customers do their jobs better.
How likely are you to recommend Cisco-Eagle to others?
Our score: 93% yes
This is our most important measurable and we want to hit 100%. We've had many customers refer us to their colleagues and friends over the years, and we are grateful for that. To improve this, we must provide exceptional service and value. We work with people who may spend six-or-seven figures–decisions that can impact their careers. It is no small thing that so many recommend us and lend us their credibility.
How likely are you to purchase from Cisco-Eagle in the future?
Our score: 91% yes
We want this score to be much better than it is, but when we analyzed the results, we saw why. Many of that 9% who would not purchase again said that they were making one-time purchases like folding security gates for a retail facility and had no future projects planned. We believe this score is artificially low due to those answers, but left it as-is because we could not connect those comments to numbers. We also know that our repeat customer base (especially as a percentage of revenue) fares better than the survey score.
We classified the comments and came up with some themes that are discussed below.
Some common customer comments
Lead times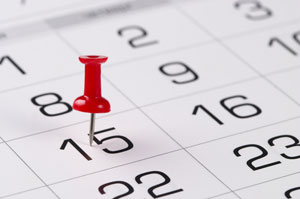 Since we are an integrator/distributor, we have to help our clients navigate the current environment of extended lead times. Many material handling equipment manufacturers are behind schedule, so it's frustrating. We saw plenty of comments about this issue. Our response:
When we receive an update for a product lead time, we update it on our website and internal databases.
We communicate internally about the lead times of key vendors and product lines so that our sales and customer service people know what to expect.
We work to include that information on our proposals and in our customer conversations. Sometimes we cannot improve the lead time, but we can be clear about it so that it causes minimal disruptions. We inform customers in advance about lead times and when orders need to be placed to meet them.
Communications & post-order issues
Over the last three years, we have honed in on our post-order processes. We usually find ourselves in partnership with clients to create the best solution, and then move toward the hard part: shipping, installing, and finishing the job. We've seen steady improvement from our customers' point of view with these systems. What we are doing to improve:
We created a full-time position to guide projects through the post-order process.
We trained our sales and customer service people to communicate more clearly and more often with customers.
We worked with our vendors to ensure we have the information we need to get orders right.
We are working on other automated methods that will help us obtain and provide more/better information.
Shipping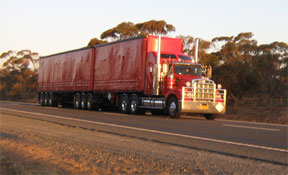 Shipping costs are on the rise. Shipping companies are suffering a driver shortage and are increasingly choosy about the loads they will handle. Fees and surcharges are common. Most of what we sell must be shipped LTL (less-than-truckload), and it has a definite effect on our customers. What we are doing to improve:
We created a shipping team that is analyzing our contracts, processes and systems to help drive down costs and reduce errors.
We reduced the price of shipping on our website items by 40% in June 2018 to provide better prices to our customers.
We are working to better train our sales and order fulfillment employees to understand shipping, lead times, etc.
Responsiveness
Customers spoke loud and clear about our ability to respond quickly to requests, questions, orders and other needs. In the age of on-demand information and lighting-fast ecommerce fulfillment, it's become more critical than ever that we respond to customer needs. We learned a lot from these comments and are putting that information to use:
We implemented an automated request checking system, which ensures that we check with anyone who submits a request through our website, asks for information at a trade show, calls customer service, or uses our chat system. Each request is checked individually to ensure we fulfill our promises.
We added a process to ensure that our people who are traveling or otherwise unable to quickly answer one of these requests are notified, or that someone else handles the situation.
We are working on other processes to make certain we are the most responsive material handling company in the industry. We know we need to improve, and we are working hard to do so.
Accuracy and error elimination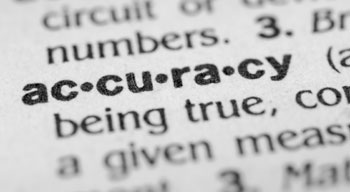 We make mistakes, and we're trying to get better. Customers mentioned several types of errors, ranging from incorrect specifications to wrong quantities to shipping addresses. What we're doing to improve:
We have added many specification fields to our product data so that we can add more information in a logical and easily-understood way.
We added processes to ensure that our proposals and technical documents are updated and checked for errors.
We audit our website frequently with tools that allow us to find issues like broken links and misspellings.
We ensure our people can get a minimum 40 hours per year of training.
Many other comments were made, including a vast majority of complimentary ones on the quality of our sales and customer service employee-owners. We are grateful for those compliments and love hearing them, but we act decisively when we see a trend of dissatisfaction in any area.
Reach out!
If you have anything to share with us on the quality of our company and any interaction you have had with us, we'd love to hear it.

---
Scott Stone is Cisco-Eagle's Vice President of Marketing with more than thirty years of experience in material handling, warehousing and industrial operations. His work is published in multiple industry journals an websites on a variety of warehousing topics. He writes about automation, warehousing, safety, manufacturing and other areas of concern for industrial operations and those who operate them.
What can we help you with?