Shoptalk: EDC's Advanced Order Fulfillment System Upgrade
A review of Education Development Company's direct-to-customer distribution center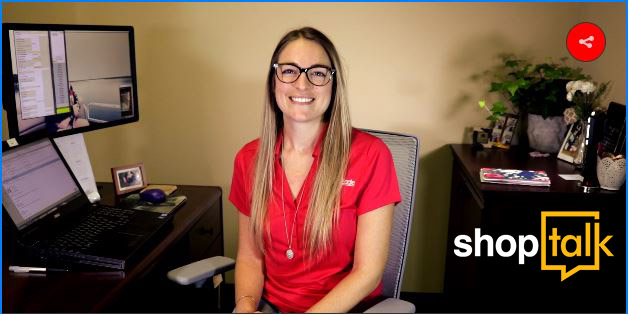 In this installment of our  Shoptalk video series, Amanda reviews how we helped Educational Development Corporation meet high order volumes and increase customer service with a new order fulfillment system in Tulsa, Oklahoma.
Amanda, a 5-year veteran, is a Design Engineer in our Systems Integration Group. She's helped many customers improve their facilities and processes, from order fulfillment to space utilization. She was the lead engineer on this project, and volunteered to walk through the key aspects EDC's amazing new order fulfillment center.
A good problem: exceptional growth
EDC was experiencing massive growth over the last few years, and that caused a backlog of orders, slow shipment and difficulties with quality. Even while shipping record order volumes (upwards of 5,000 a day using 3 shifts), EDC was failing to meet ever-increasing demand.  All of these issues worked together to further slow down fulfillment.
EDC's new order fulfillment operation smashed shipping records
As Amanda explains, Cisco-Eagle's solutions were the following:
Utilize pick-to-light technology to upgrade picking accuracy and reduce the employee training curve by visually displaying every pick and its quantity
Newly installed a modernized conveyor system to handle the volume
Installed high-density flow racks that help make picking easier and faster
Revitalized the shipping and packing areas
About Shoptalk
We are driven to help you identify, specify, and implement the right equipment, processes and systems for your needs.
Every full-time employee owns shares in the company, is provided detailed financial information and is trained to provide exceptional service. We think owners provide better service, and we can back it up. This year, we've started showcasing our employee-owners in Shoptalk, a series of informational posts, videos and other information. We are empowered to get things done for you, and Shoptalk is just one more way we prove it every day.
More information:

---
What can we help you with?