Serving our Customers Means Serving Our Communities
We are involved with our communities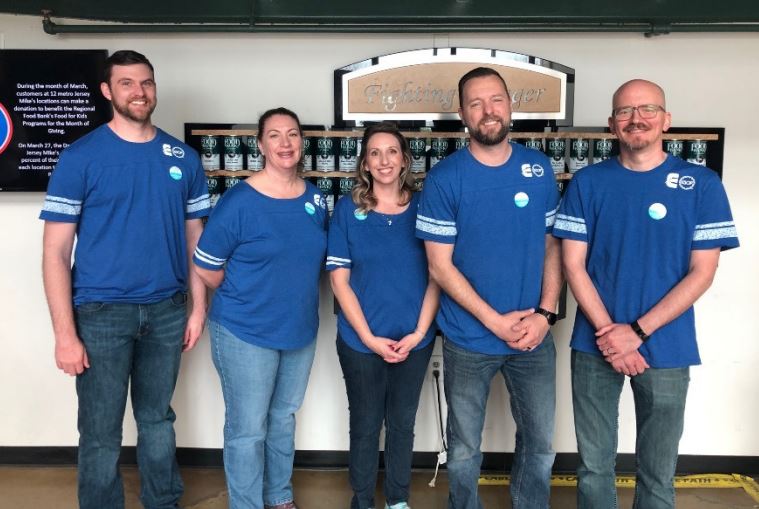 One of our core values at Cisco-Eagle is our commitment to our communities. This year, each of our offices chose a volunteer activity to participate in and took time during the workday to help those in need in our hometowns. Volunteerism and community service are built into our strategic plan, and our employee-owners are encouraged to take paid time off for community service.
Oklahoma City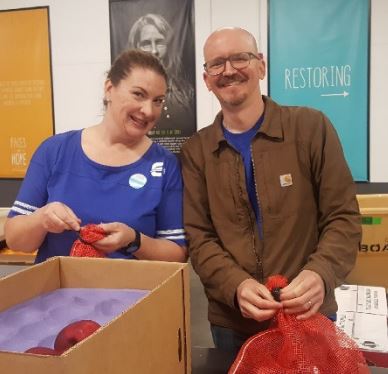 Our Oklahoma City office volunteered at the Regional Food Bank of Oklahoma, working alongside a group of middle school kids helping repackage apples and oranges for senior citizens in need of healthy snacks. Oklahoma continues to rank among the top ten states in the nation for food insecurity among seniors. 1 in 10 Oklahoma seniors struggle with hunger, and we helped by packaging over 600 bags of produce. Due to volunteer efforts, The Regional Food Bank saves $4.4 million annually on labor costs in its fight against hunger.
The Regional Food Bank of Oklahoma, a member of the Feeding America network of Food Banks, is the largest hunger-relief charity in the state – providing enough food to feed more than 136,000 hungry Oklahomans every week, 37 percent of whom are children. Oklahoma consistently ranks among the hungriest states in the nation. One in four children and one in six adults has inconsistent access to healthy food.
Houston
Cisco-Eagle Houston joined together in support of the Houston Children's Charity Easter outreach.
Houston Children's Charity is dedicated to improving the quality of life for greater Houston's underprivileged, abused and disabled children who could otherwise be forgotten. The Houston office assembled 18 Easter baskets filled with candy, toys, crafts, and toiletries. It was a great opportunity to serve, to provide a special experience by bringing joy and cheer to these families.
According to the Children's Charity website, this event "allows the Greater Houston Area's under-served children can experience some of the joys of life."
Tulsa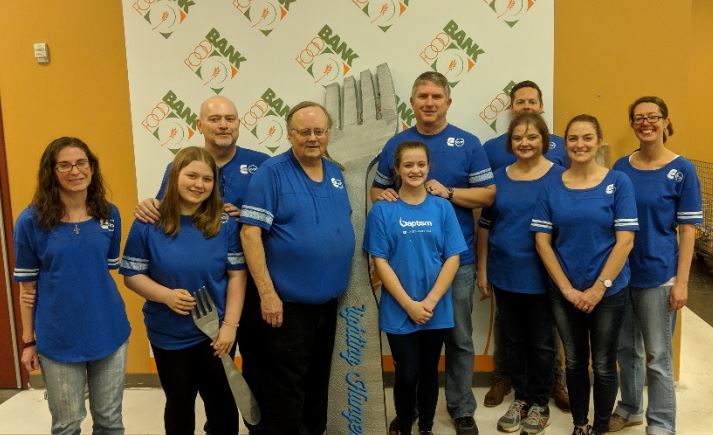 A group of volunteers from the Tulsa office spent the afternoon at the Community Food Bank of Eastern Oklahoma packing bags of food for the Backpack Program.
The program provides children from food-insecure households with food to take home from school on Fridays so they don't go hungry over the weekend. Our efforts helped feed over 1,150 kids take food home for the weekend.
The Food for Kids Backpack Program provides nutritious, kid-friendly food to students to take home on Friday after school. Without this food, many students would return to school on Monday having eaten little or no food on the weekend. The Food Bank distributes thousands of backpacks of food to schools each week to students in preschool through elementary in Tulsa County. In communities outside of Tulsa County, the program is coordinated through Partner Agencies each week in the rural counties of eastern Oklahoma.


---
Scott Stone is Cisco-Eagle's Vice President of Marketing with more than thirty years of experience in material handling, warehousing and industrial operations. His work is published in multiple industry journals an websites on a variety of warehousing topics. He writes about automation, warehousing, safety, manufacturing and other areas of concern for industrial operations and those who operate them.
What can we help you with?