OSHA's 2019 Top 10 Violations
We review the years top safety violations

The Occupational Safety and Health Administration (OSHA) has announced the Top 10 most frequently cited workplace safety violations for the fiscal year 2019. This year the Top 10 only features one change in the rankings but still highlights the most critical safety hazards your workers face on a daily basis. With an average of 5,000 fatal work injuries reported each year, using this list to review your safety offerings could make a difference.
Counting down the violations
10. Eye and face protection
This was a new entry last year and stays in the top 10 with 1,411 violations. Manufacturing workers are the most exposed to this hazard, with flying particles and/or chemical gases causing the most instances. Protective eye wear in any situation that could cause eye damage should be required and adhered to in order to prevent such damages. To help on the chemical side in addition to goggles, look to spill control equipment as well.
Learn more at 1926.102
9. Machine guarding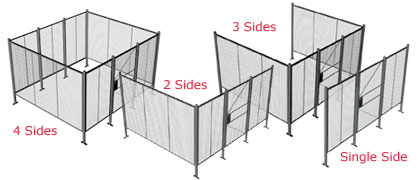 Down in total violations at 1,743, machine guarding nevertheless maintains its spot in the top 10. This category covers the need for barriers that protect workers from point-of-operation hazards and the dangers they produce from rotating parts, flying chips and sparks. In manufacturing, employees that work near these types of machines cite frequent concern from these operations. For warehousing, conveyors and robots are more prevalent, and therefore more liable to injure a worker.
Learn more at 1910.212
8. Fall protection training requirements
Even though OSHA fall protection training must be provided prior to exposing workers to fall hazards of 6 feet or more above a lower level, this violation is a new staple in the top 10. With 1, 773 reported incidents, this category when combined with our returning number one highlights the dangers of inadequate training and equipment for fall protection.
Learn more at 1926.503
See Cisco-Eagle's fall protection options, including mezzanine edge gates
7. Powered industrial trucks
Now we start to dive into the larger violations. Covering every method of motorized transport including fork trucks, motorized hand trucks, lift trucks and more, this violation emphasizes the dangers involved when powered vehicles are in a warehouse or factory situation.
Breaking through the 2,000 incident barrier (at 2,093 to be exact), these instances highlight the need for proper training and utilizing safety equipment options such as warning lights, automated gate systems, running lights and guardrails to help keep industrial trucks and pedestrians away from each other.
We offer valuable information on ways to improve and protect forklift/pedestrian interactions
Learn more at 1910.178
6. Ladders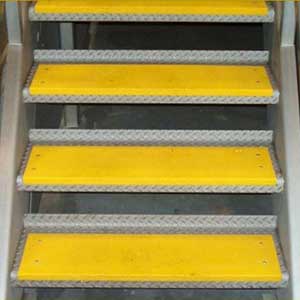 Ladder violations loomed large for yet another year, topping out at 2,345 incidents for 2019. This category also includes stairways, which can play a big part in manufacturing or warehouse areas (especially those maximizing space with a mezzanine).
In general, creating and adhering to a ladder safety program can benefit your facility and is a great first step. Installing other alternative methods, such as crossovers and platforms are another solution to keep your people away from ladder situations. While understanding that many areas of maintenance in a facility require reaching certain heights, finding ways to reduce using a ladder could benefit your overall safety program. Using a program such as National Ladder Safety Month can be an effective method towards keeping employees aware and informed.
Learn more at 1926.1053
5. Respiratory protection
Dropping one spot (and in doing so creating the only "drama" on this years list), respiratory protection garnered 2,450 violations. Make sure you have a written program in place and take care of your workers who use respirators.
Learn more at 1910.134
4. Lockout/tagout
Jumping up one spot with 2,606 violations, lockout/tagout highlights the need to keep workers safe when servicing or maintaining equipment. It's the unknown that this category focuses on, from an unexpected machine startup to a release of stored energy that can truly harm employees. In order to control these types of hazards, you want to meet the requirements listed.
Learn more at 1910.147
3. Scaffolding
Below 3,000 for the first time in two years (2,813 total for 2019), scaffolding violations mainly comprise issues that arise around the construction and maintenance of scaffolding in a work environment. Providing guard rails and sufficient access to scaffolding surfaces are important as well.
Learn more at 1926.451
2. Hazard communication
The labeling and communication of hazardous chemicals secure the second spot for yet another year with 3,671 violations.
Learn more at 1910.1200
1. Fall protection – general requirements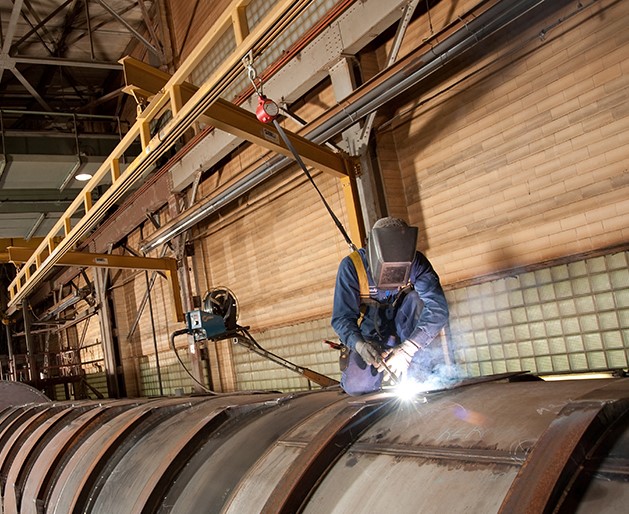 At almost double the number of incidents of the second-rated OSHA category, fall protection repeats as the top safety hazard of 2019. With 6,010 total violations, it's clear that keeping your workers safe at any height should be the cornerstone of any facility safety program. Keeping a robust training system combined with the installation and use of various equipment like guard rail, mezzanine gates, tie-off anchors and ladder guards could prevent costly injuries on the job.
You'll also want to focus on the areas in your facility that have the highest concentration of falling hazards. One such area would be shipping & receiving docks, which offer multiple points where a fall could occur.
Learn more at 1926.501
While the numbers for each violation have dropped some from 2018, use this list to highlight important areas where your facility needs to provide proper training and protection.
Other Resources

Tags: Safety & Ergonomics, warehouse safety
---
What can we help you with?