Cisco-Eagle's 2019 ESOP Poster
Designed by Denise Preuninger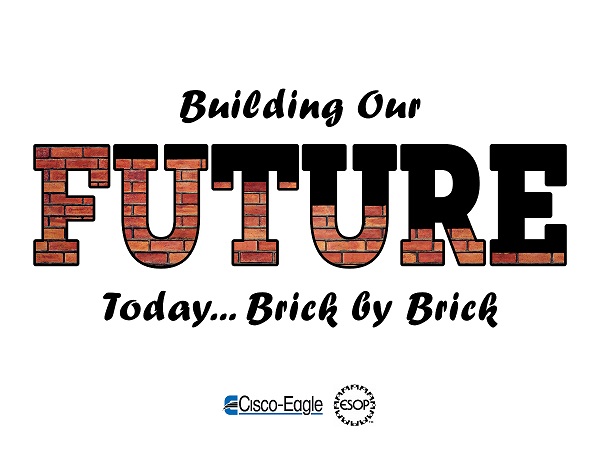 As a longtime member of the ESOP Association, we're proud to be employee-owned since 2000. Every year, we participate in activities that help our employee-owners embrace the ownership culture that helps us provide exceptional customer service. One activity we highlight is the annual ESOP poster contest. This year, the contest winner was Denise Preuninger from our Little Rock office.
Denise works in our systems integration group, helping customers design and implement material handling systems & projects, so it's natural she'd win a design contest.
As an employee-owned company, our posters represent the core tenets of how to run a business the right way — ethically, with your customers and fellow partners in mind.
We think people who own the company are better at serving customers and growing the business than those who simply work at a company, as we each have a stake in the future of our success. Denise's poster captures this ethos. We share in the building of our company success both now and for years to come. It has been posted at all of our offices and will be entered in the ESOP Association's various contests for this year.
Congratulations to Denise!
More about employee ownership
---
What can we help you with?