2019 Warehouse/DC Operations Survey Trends
What are the challenges facing facilities, and how are they overcoming them?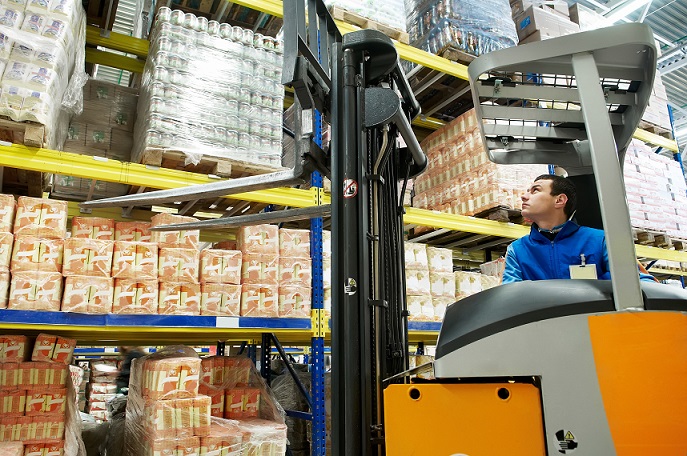 Each year, the Warehouse and Distribution Center Operations Survey asks logistics and warehouse operators about their current business and challenges. The responses showcase trends that companies are coping with. For the 2019 edition, not only did labor concerns again remain the top challenge, but many offered highlights as to how they are dealing with this industry-wide problem.
Warehouses coping with change
The theme from this year's survey is definitely how warehouses are handling common problems.
While there are common concerns, there is also underlying confidence among those surveyed. For example, when asked if their operation was planning to expand in the next 12 months, 79% said, "yes," which is 3% higher than last year. Combine that with a nearly identical capital expenditures planned (around $1.27 million), and you can see the optimism to both solve problems and grow.
The struggles to hire and retain an effective workforce are being fought against a backdrop of continued business growth and the ongoing impact of e-commerce fulfillment activity. For 2019, 42% are involved in e-commerce, and 20% said that they service an omnichannel environment. The inability to attract and retain a qualified hourly workforce was again the leading industry issue, cited by 50% of respondents. This was down a bit from last year, but those concerned about the inability to find good supervisors shot up from 26% last year to 35% this year.
In fact, this year's respondents report that they're using multiple methods of strengthening their workforces. One of these is increasing pay, which 54% said that they did this year. Other strategies include enhanced training and better benefits.
It's an e-commerce world….
Within the operations aspect of warehousing, e-commerce plays a larger role from the previous year. While wholesale was the most common channel serviced in the past, there was a 6% jump in those operations servicing retailers that made retail the top channel serviced, followed closely by wholesale. This growth of e-commerce can also be seen by the fact that 42% now service e-commerce, up from 40% last year, while 20% omnichannel identification is down from last year.
The new world of order delivery has also changed how DC operations cover geography. Companies that cover the entire U.S. market declined from 32% last year, to 24% this year, with an increased focus on a single metro area or multi-state region. This signifies the importance of the last-mile and how customer service is shaping future operations. Customers want fast, efficient delivery, which means closer, more diverse distribution operations. Positioning your fulfillment in densely populated areas for same-day looks to only increase.
How multiple channels are being fulfilled saw a decrease in those saying they self-distribute from one DC, which decreased from 39% last year, to 36% this year. Self-distributing from separate DCs also decreased, from 24% in 2018 to 20% this year. Meanwhile, those using third party logistics (3PL) partners for all channels was up by 1%, as was those using 3PLs for e-commerce only, while using their own DCs for other channels.
See: Order fulfillment is the first line of a great customer experience
Navigating space and labor needs
To continue the theme of prevalent e-commerce and last-mile emergence, this year's survey results saw a break from the trend toward bigger, taller DCs, with the average square footage dropping from 220,800 sq. ft. last year to 183,750 this year. Finding sweet spots in densely populated areas is a targeted move for many operations, which naturally reduces the size of DCs.
Expansion optimism abounds within this survey, as 79% of the respondents listed this as a future plan. The interesting aspect of this is that those planning to increase the number of employees drops by 3% from last year. This hints at a growing dependence on automation to fill both worker and space gaps. The average number of employees in the main warehouse was at 175 employees, down a bit from last year's 182 employees, which could also point a trend towards automated relief from labor shortages. Surprisingly, the percentage of the workforce that is temporary during peak season declined a bit. Last year, 19.1% were temps, while this year, that figure declined to 14.1%. Given unemployment rates that are near historic lows this past year and how tough it is to train seasonal workers on proper warehouse procedures, it may be that slightly more companies are looking to automate some tasks, or looking to recruit more full-time workers.
Employee training takes on an even larger importance in this age of labor shortage. 68% of those surveyed said they are enhancing processes or training to improve productivity, while also affirming that they're developing training or employee retention programs. The overall look of this shows a world where the reliable workers are retained and enhanced and will work side by side with increased automated systems for better productivity.
The most congested DC area was the shipping dock, with 31% naming it as the most congested area, compared to 22% last year. This again hints at adaptation headaches for the last-mile operations, as it is increasingly common for dock areas to become congested, especially with the shift toward more frequent LTL and parcel carrier pickups.
The data is in the tech details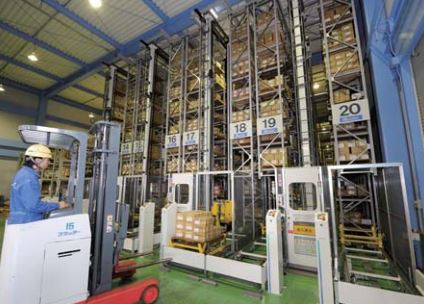 As discussed above, embracing automation as a solution to labor shortages is rising. The findings reflected in this years survey show that some technologies are getting more use, while others are dropping a bit. As an example, manual picking was used by 72%, a decline from 76% last year. On the other hand, the use of automated storage & retrieval (ASRS) solutions climbed from 12% last year to 15% this year. Also on the rise was use of robotic/articulating arms, which increased from 3% to 4%.
On balance, there were plenty of findings that affirm rising technology use. For example, 23% said "adding automation equipment to processes" was a key action taken to lower costs, up from 15% last year, while 45% said improving warehouse information technology (IT) was a key action to manage costs. The same cost management question showed that use of 3PLs rose a bit, from 15% last year to 18% this year.
This year's respondents showed interest in data quality issues that impact the proper use of warehouse automation and related software. In particular, 23% say that lack of adequate SKU weight and dimension (DIM) data is a major issue, an increase from 16% last year. In a separate question, only 40% of respondents said they have complete SKU weights and DIMs in their item masters. Having more accurate data in these instances shows that those using automation know that the data that goes with it is just as important.
More Resources:
---
What can we help you with?