Cisco-Eagle Promotes Matt Jaco to Houston Sales Director
Houston is a thriving industrial market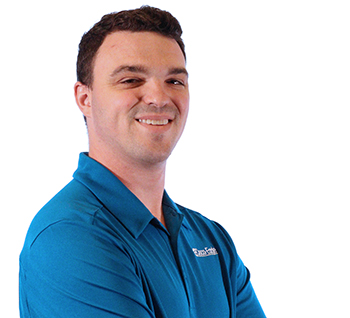 Cisco-Eagle has promoted Matt Jaco to Houston Director of Sales according to company president Darein Gandall.
Cisco-Eagle has operated in Houston for more than 15 years, providing a full range of material handling, storage and safety solutions to a region that has seen remarkable growth over the last two decades in its core energy, chemical, manufacturing and distribution markets. Jaco is responsible for all aspects of the Houston operation, including sales, engineering, service and operations.
Jaco, who has worked as an account executive in Houston since 2015, will provide guidance for the sales and engineering groups, as well as assistance with strategic accounts and customers. "Matt has been an exceptional resource for our customers," said Gandall. "In his new role, he'll be able to help develop our Houston operation and ensure we continue to provide the best solutions."
Full service in Houston
The Houston facility serves a full range of material handling and safety needs, including work for manufacturing facilities, warehouses, distribution operations and other commercial operations where the movement, storage and handling of material is required. Material handling solutions include conveying systems, pallet racks, industrial lifts, mezzanines, automated solutions such as robotics and carousels, facility and process design, and more. Cisco-Eagle's unique industrial safety offerings, including exclusive forklift-pedestrian safety solutions are also sold and serviced throughout the southern Texas region through the Houston office.
About Cisco-Eagle
Cisco-Eagle provides solutions for movement, storage, retrieval, control and protection of materials and products throughout manufacturing, distribution, consumption and disposal. Solutions involve application of material handling equipment such as conveyors, carousels, rack, shelving, mezzanines and other important elements. More complex solutions may incorporate a higher level of controls, automation equipment and distributed intelligence. Cisco-Eagle's exclusive AisleCop® forklift safety system is deployed for safety operations at scores of top companies nationwide. The company serves customers in all U.S. states and over 70 other countries.
Additionally, Cisco-Eagle offers its exclusive repair, service and maintenance department, which can execute emergency service, scheduled maintenance, plant reconfiguration and installation in the Houston area through our Field Services division.
As an employee-owned company, we provide the kind of exceptional service that only empowered, informed business owners can. Read about our ESOP for more information.
More information
---
Scott Stone is Cisco-Eagle's Vice President of Marketing with more than thirty years of experience in material handling, warehousing and industrial operations. His work is published in multiple industry journals an websites on a variety of warehousing topics. He writes about automation, warehousing, safety, manufacturing and other areas of concern for industrial operations and those who operate them.
What can we help you with?