Shoptalk: Working With Pallet Dollies
Create smoother warehouse processes by putting pallets on wheels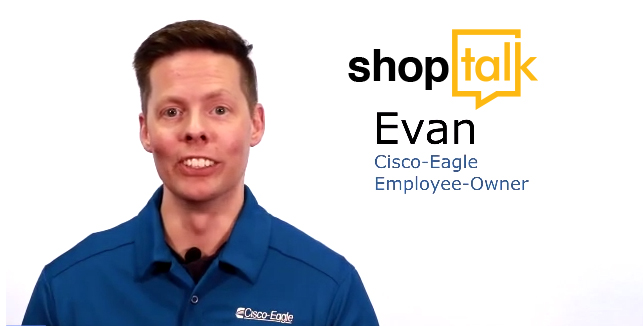 In this installment of Cisco-Eagle's Shoptalk series, Evan explains how using pallet dollies can make an operation safer and more efficient.
Pallet dollies allow you to move pallets without forklifts or pallet jacks, saving time and helping make operations safer. They also allow easy transport for quick picking at the floor level. Importantly, they're an inexpensive way to reduce stresses and strains when picking from floor-level pallets in a rack row.
Evan, an employee-owner since 2016, reviews these versatile handling methods:
About Shoptalk
We are driven to help you identify, specify, and implement the right products and systems for your operation.
Every full-time employee owns shares in the company, is provided detailed financial information, and is trained to provide exceptional service. We think owners provide better service, and we can back it up. Our Shoptalk content is a series of informational posts, videos, and other information. We are empowered to get things done for you, and Shoptalk is just one more way we prove it every day.
See also:
---
What can we help you with?